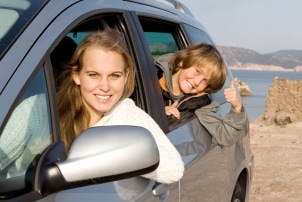 Quite a few car repairs don't actually require a visit to your mechanic. You can find automotive parts and accessories online to get the job done yourself, for less. You can find a lot of great deals on garage and automotive accessories online because online stores have fewer overhead costs than brick and mortar stores. Before you start searching for auto parts online, check out a few of these quick tips for finding and choosing car parts online.
Selecting Automotive Parts:

Know your year, make and model. You may need to know more than just the year and model of your vehicle. Each model may have several versions, which may have a majority of their automotive parts in common, but not all. Auto parts associated with nonstandard features might be included in one version, but not another. You can find information in your user manual about your car's automotive parts and systems.

Learn some auto terminology. You can avoid wasted time and costly mistakes by knowing not just the name of the automotive parts that you need, but what they do and how they work with the rest of your vehicle. Write down and look up names of automotive parts and terms that you aren't familiar with. The more information you have, the better.

Save with generic auto parts. You don't always need to purchase automotive parts from the original manufacturer. There are a lot of other companies producing compatible auto parts for your vehicle. Price isn't everything, however. Be sure to check the construction materials and see if you can get a warranty for any automotive parts you buy online.

Not all parts may be available. In the first two or so years of a car's life, certain automotive parts may only be available through a dealership. The car parts simply haven't been made available on the aftermarket yet, so the dealer may be your only option.

Check the specifications. Automotive parts are very specific. If you order the wrong part, it may be for the wrong car model, have the wrong voltage or simply not fit in your vehicle. Check your user manual for exact names, terms and part numbers before you drop that automotive part in your shopping cart.

Buy Garage and Automotive
Back to Guides Directory