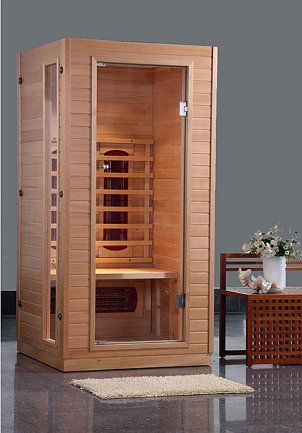 A steam shower is only as good as its steam generator, so you want to be sure to find one that's right for your steam shower when you're shopping. However, if you're like most people, you probably haven't shopped for a steam generator before and know little about them, which can make finding the right one a little tricky. If don't know much about them and aren't sure what makes a certain steam shower generator a good choice, then this article about the basic ins and outs of steams generators is for you.
Facts about Steam Generators:

Steam generator quick facts. A steam generator isn't terribly complex. Basically, a steam shower generator is a water reservoir that heats up the water with an electric element until the water turns to vapor, and then pumps that vaporized water out through a nozzle designed to handle the extreme temperatures of the vapor. Steam shower generators hook directly into your plumbing and are usually controlled from inside the steam shower. While steam generators are fairly simple, they can range widely in quality, and you'll want to do your homework on a specific model before deciding whether or not you want to buy it.

Steam generators are measured by output capacity. Different sizes of steam generators work with different sizes of steam showers, and each steam generator will list the size of shower is works with. So when you're shopping for a steam generator, shower size will be a primary consideration. Steam generators usually have a specification that reads something like, "This generator recommended for 240-395 cu. ft. rooms," so you may want to find out what the volume of your steam shower is so you can quickly match it with a properly sized steam shower generator.

Steam generators can be installed away from your steam shower. While many people install their steam generator within just a few feet of their steam shower -- in a bathroom cupboard, for example -- sometimes that simply isn't convenient. Most steam generators can be installed up to 20 feet away, but some can be installed as far as 50 feet away from your steam shower. You may want to take some time to decide where you will install your steam shower generator before you purchase it so you can find one that can be installed far away if needed.

Good steam generators are quiet and consistent. Like any product, steam generators vary widely in quality, and it pays to do your homework when you're shopping for a new steam generator. Shower size aside, a couple factors to consider are noise and consistency. The amount of noise the generator makes is especially important if you plan to install it near your steam shower. If this is the case, you may want to find a generator that features extra-quiet operation. As for consistency, you want to find a steam generator that pumps out steam in a steady stream, so you don't ever have too much or too little steam in your steam shower.

Buy Steam Generators
Back to Guides Directory