So much of who you are and what you do is determined by the quality of sleep you get. Better sleep can give you the brainpower to solve tomorrow's problems as well as improve your attitude. Getting better sleep can be as easy as having the right sheets. If you're not sure what sheets to buy, it's time to consider the season and climate. With these basic tips, you'll be on your way to finding the best sheets for each season.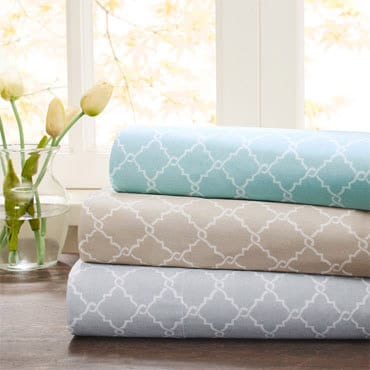 Spring Bedding
Being prepared for spring temperature swings is easy with the right sheets. A cotton sheet set with a high thread count is toasty yet breathable. This combination is perfect for spring because it allows air to circulate through the material. At the same time, a ventilated cotton material keeps you from getting too warm.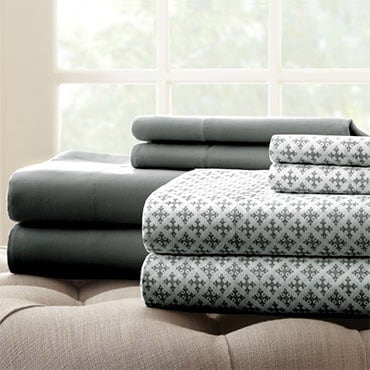 Fall Bedding
Percale and sateen are perfect for fall. These weaves create a heavy fabric that keeps your body heat close. For the best protection against crisp fall air, look for an 800 thread count sateen cotton sheet set.

Jersey knit cotton is an option for those who prefer a softer material that still holds heat. Jersey knit is a t-shirt-like material that is easy to care for and drapes nicely to prevent cold air from sneaking through.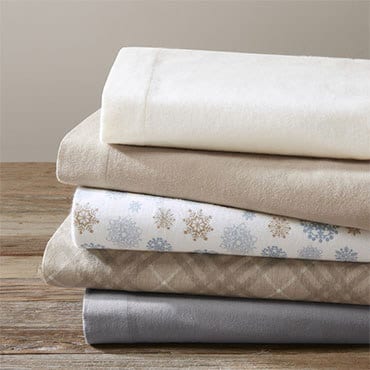 Winter Bedding
If the thought of winter temperatures makes you shiver, you'll love the warmth that flannel brings. Flannel's brushed cotton construction creates a fuzzy barrier that keeps you feeling cozy during the coldest nights. In place of thread count, flannel's quality is represented in weight. Look for sheets that are five or six ounces to ensure you'll stay warm. If you are looking for an alternative to flannel, fleece and microfleece provide the same warmth and softness.