Scrapbooking Essentials Buying Guide
by Staff Writer
One of the most versatile hobbies, scrapbooking allows you to be creative and expressive. With all of the paper, scissors, stamps and decorations, however, a beginning scrapbooker may be overwhelmed. This scrapbooking essentials buying guide will help you discover how to buy the scrapbooking supplies you will need as a beginner and provide you with scrapbooking ideas using your new products.
Buying Scrapbooking Essentials: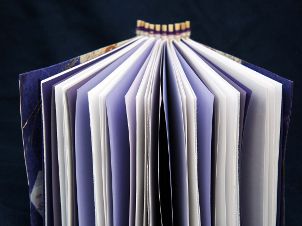 Shop Scrapbooking Essentials ▸
Albums and page protectors.

After you've completed pages, slipping them into page protectors and scrapbooking albums will keep them safe. Albums and page protectors not only keep your project safe, but they also give you a way to display and share your work. Look for 8.5 x 11-inch and 12 x 12-inch albums to display photos and scrapbooked pages. Scrapbooking albums are available in many designs and patterns that will suit your style. Most albums can hold at least 35 page protectors or more. Use only non-vinyl, archival quality page protectors; others may cause your photos and pages to deteriorate more quickly.

Paper.

Paper is the building block of all scrapbooks and comes in three main sizes: 4 x 4 inch, 8.5 x 11 inch and 12 x 12 inch. Solid, patterned and textured papers are common, and you can also purchase cardstock for a sturdier scrapbook page. Handmade scrapbooking paper and vellum are more delicate and tear easily. Make sure you only use lignin-free or acid-free paper, as paper with acid or lignin can break down. Lignin-free and acid-free paper have been treated for preservation, so your scrapbook will last for generations. A good place for a beginner to start is with a pack of scrapbooking paper in solid colors and patterns.

Paper trimmers.

While scissors are effective for trimming small paper stacks and shaping photos, paper trimmers will make crafting a lot faster and easier. Scrapbookers cut a lot of paper, and as steady as your hand and eye may seem, nothing beats a paper cutter with a ruler. You can use a paper cutter or trimmer for accent paper as well as photos. For precision and ease in cutting, look for any one of these paper cutter styles:

Traditional paper cutter: This paper cutter has a long blade that runs the length of the cutting arm. Although these are great paper cutters, cutting small scraps of paper may not require such a large cutting surface.

Straight-blade cutter: A straight-blade cutter has a single blade, usually very small, contained in a sliding mechanism that cuts in one direction.

Dual straight-blade cutter: This is similar to the one-sided, straight-blade cutter but has a dual-edged blade which can cut sliding forward or backward. Many of these paper cutters come with a dulled blade perfect for creasing without cutting. This is the most versatile paper cutter, able to handle large pages and small scraps.

Rotary cutter: This circular paper cutter can cut while rolling forward and backward; some are even self-sharpening. You will need a cutting mat with a rotary cutter.

Scissors.

Start your collection of scrapbooking supplies with regular sharp scissors. Don't forget to buy round-tipped scissors for children to use. As you build your collection of scrapbooking supplies, you'll want to add decorative scissors with fun edges that let you personalize everything you cut out.

Rulers and cutting mats.

Find a metal or plastic straight-edge ruler. Metal rulers work well for creasing pages, and cork-backed metal rulers are one of the easiest to use in all applications. You can find centering rulers, but a regular school ruler will work perfectly if you're on a budget. To protect your work surface from damage, purchase cutting mats. Dense plastic mats are flexible and tough and often see-through. Self-healing cutting mats are made with a rubbery material that won't show cuts you've made in the past. These cutting mats are tough and can retain their smooth surface for quite a while. Both mat types have rulers printed on the surface, in inches and centimeters.

Adhesives.

There are many different types of adhesives and glue, but not all of them should be used for scrapbooking. Make sure you have a few types of glues and adhesives, all acid-free and photo-safe. The scrapbooking adhesives that you'll want to use include:

Double-sided tape: This tape can be torn off in strips and the backing removed or applied directly without a backing. There is also glue "tape" that acts much like double-sided tape. Use double-sided tape to hide the adhesive behind a page.

Glue dots: These are fantastic for every level of scrapbooker. Glue dots come in a roll and are little dots of adhesive. They can be used on paper, photos, chipboard and even your embellishments, depending on your scrapbooking ideas.

Glue stick: This is the most basic of glues and a great addition to your scrapbooking supplies. Glue sticks can be used for any scrapbooking project, but they aren't as well-suited for sticking on larger metallic embellishments.

Glue pens: This applicator makes gluing projects less messy because it puts the glue only where it is needed.

Embellishments.

Embellishments include anything you can stick onto your paper to give it a little extra flair. The land of scrapbooking embellishments is a large one, but you may want to include ribbon, metal eyelets, paper and fabric shapes, stamps, glitter, buttons, beads and rub-ons. Embellishments are a fun addition to scrapbooking tools. Get creative and use things that weren't made just for crafts, like luggage tags or buttons.

Lettering.

Adding lettering to your scrapbook pages makes them unique and personal; use markers and pens or computer fonts, depending on how precise you want your scrapbook to be. Start with a black marker or pen for basic pages, and then add colors. Look for fine-tip markers and pens; you can find pens with a fine-tip on one side and a slanted calligraphy tip or a fat tip on the other side, and these often come in sets with many different shades. If you choose to use a computer, you can find scrapbook fonts from many brands. This reduces your risk of handwriting errors and can give you more options for your scrapbooking lettering. Rub-ons are another lettering option; they are simple and adhere to almost everything. Just rub them on with a clean popsicle stick, which is usually included.

Hole punches.

A hole punch does more than a typical embellishment tool does. Use your craft punch to punch holes or set grommets, eyelets and other embellishments in paper, leather, fabric, plastic, tin, chipboard and more. You can also find punches in decorative shapes and patterns.

Scrapbooking kits.

A good way to get a bunch of craft supplies without breaking the bank is to pick up scrapbooking kits. Scrapbooking kits include a lot of what you need, especially paper and embellishments, and come in many different themes.
Tips from Overstock.com
If you're a bit shy about starting your new hobby, have no fear. You can find books on the fundamentals of scrapbooking. These books can help you get started confidently and give you great project ideas.
Pick up kids' craft supplies for your kids so they can make their own creations and learn why you love doing crafts. It's a gift that can help them start a life of creativity.
Before you let your scrapbooking tools take over your kitchen table, you may want to look for a work table. To add to your workstation, you can't beat scrapbooking organizers to keep all of your supplies sorted and ready for your next craft.