Scrapbooking Buying Guide
by Staff Writer
If you have tried scrapbooking, you know that it's easy to become hooked after creating your first page. Once you have seen how brilliantly scrapbook layouts can represent your life, family and memories, you know this is the craft for you. Scrapbooking requires a number of supplies, and you may be unsure how to buy scrapbooking supplies online that will help you document your memories the way that you want. This scrapbooking buying guide has the information you need to buy the scrapbooking supplies online that will make the preservation of your photos and memories simple and fun.
Scrapbooking Paper: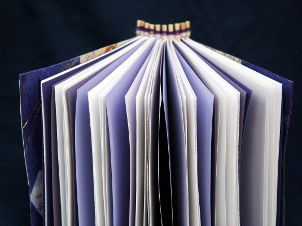 Shop Scrapbooking Supplies ▸
Scrapbooking Paper
Weight and texture:

Heavy scrapbook paper, like cardstock, will be the foundation for your pages. From there, you can accent or frame your photos with paper that is patterned, themed, solidly colored, textured, vellum, handmade or any combination of the above. You'll want to have a variety of scrapbook paper in your collection to create different moods and looks. For example, if you want to create a rustic look to commemorate your family trip to the mountains, accent your scrapbook page with torn pieces of heavyweight paper. If you wanted to create a refined look for a page documenting your child's piano recital, accent pages with manicured layers of patterned vellum. The scrapbooking ideas are endless with a base of cardstock.

Multi-packs:

If you're having trouble deciding where to begin, try these three multi-packs: one pack of cardstock in an assortment of colors; one pack of solidly colored, textured, heavyweight scrapbook paper in an assortment of colors; and one pack of vellum in an assortment of patterns. This should give you a variety of scrapbooking supplies up front.
Scrapbooking Albums
Albums:

Many scrapbook albums are designed to commemorate specific events: sports, extra-curricular activities, a wedding or the first years of your child. These albums can be perfect for people who want to preserve their photographs in an attractive binding without a lot of fuss, as well as those who want to make wedding scrapbook pages with some extra pizzazz. If you decide to buy a scrapbook album that is not elaborately designed, still choose with care. An 8.5-inch x 11-inch black suede album tells a different story than 12x12 scrapbook albums bound in leather do. Colors and materials can be coordinated with the paper you use as well as the photos you are going to include.

Page protectors:

Don't forget refills and page protectors. Your scrapbook album may come supplied with page protectors, but you can usually add more, so you can fill the album as much as you want. Remember to choose page protectors that are the size of the album; you can typically choose between 8.5-inch x 11-inch and 12-inch x 12-inch scrapbook albums. Also consider the finish on the plastic material. Page protectors come with either a clear, shiny finish or a non-glare finish. Clear page protectors will preserve your wedding scrapbook pages' bright colors while non-glare page protectors prevent your eyes from squinting.
Scissors and Die Cutters
Scissors:

Whether for shaping photos, cutting paper or trimming ribbon, you'll rely on a pair of sharp scissors. As you buy more scrapbooking supplies and want to try new techniques, try scissors with a variety of decorative edges. You can also find scissors with removable blades to change out as your mood changes. Just imagine how perfect a pretty scalloped edge would look on scrapbook pages documenting a baby shower, how fitting a wave edge would be on your photos of your beach vacation or how rugged a zigzag effect would be on a page about your visit to a national park.

Die cutting equipment:

Unlike other paper cutters, die cutters typically utilize dies or cartridges to create reliably fantastic shapes from your paper. Die cutting is easy to do. You can go with tried-and-true manual die cutting equipment or you can go with easy-to-use die cut machines and electronic cutters. For the manual equipment to go with the machines, you will need some dies or die sets. There is a huge assortment of dies designed specifically for scrapbooking, so you can easily find dies for framing, accenting and other projects.

Cutting machines:

You will also find cutting machines that connect to your computer. They act like printers, but instead of producing ink images on paper, they produce cut shapes. With a computer-connected cutting machine, you can find die shapes online or you can program shapes of your choosing, saving you a bundle on space and die cartridges.
Scrapbooking Embellishments
Stamps:

Stamping shares a good deal of artistic ground with printmaking. With just a few rubber stamps and ink pads in black, brown and one or two accent colors, you can create entire landscapes in which to nest your pictures using these scrapbooking embellishments. Ink pads can also be used to embellish the edges of papers to create a variety of looks.

Embossing:

Embossing is another popular technique that has developed from the successes of stamping. You can use your stamps with slow-drying adhesive ink, sprinkle embossing powder over the top, blow off the excess and melt what remains with an embossing tool (which is sort of like a very hot hair dryer). The result is a visual and tactile effect that's attractive and can give you many scrapbooking ideas. There are a number of combinations of ink and powders for embossing, a skill that dress up plenty of scrapbook layouts.

Other embellishments:

Once you have made a few scrapbook pages, you'll start to see how many different things could be used as scrapbooking embellishments. As long as you can attach it to the paper, you can do it! For example, your embellishments could include ribbon, buttons, eyelets, paper and fabric flowers, shaped paper clips, glitter or beads (just to name a few). The sky is the limit when you are embellishing your scrapbook pages.
Scrapbooking Adhesives
Double-sided tape:

Save yourself the hassle and buy double-sided tape along with an applicator. You will apply tape to your projects more quickly, and the project will look better free of lumps from your adhesive. And it's easier to hide behind lightweight paper.

Glue dots:

Glue dots are a must-have when you're purchasing scrapbook adhesives. They are great for your photos, heavier paper and embellishments. Glue dots are easy to use and the refills are inexpensive.

Spray adhesive:

Spray adhesives have come a long way toward improving the quality of your scrapbooking, and they provide a lasting bond. If you're having trouble with vellum application, acidic paper or adhesive strength, try a can of spray adhesive.