Romantic Gift Ideas
by Stephanie Petersen
Published February 20, 2014 | Updated January 4, 2016
Whether you've been together for a few decades or a few months, romantic gifts are wonderful ways to express love for your partner. Whether a birthday, holiday, or anniversary, there's a gift to show your love and appreciation for every occasion. Be thoughtful, be flirtatious, and choose a gift that will make them feel loved.
10 Gifts from the Heart: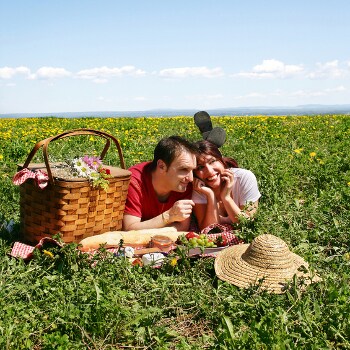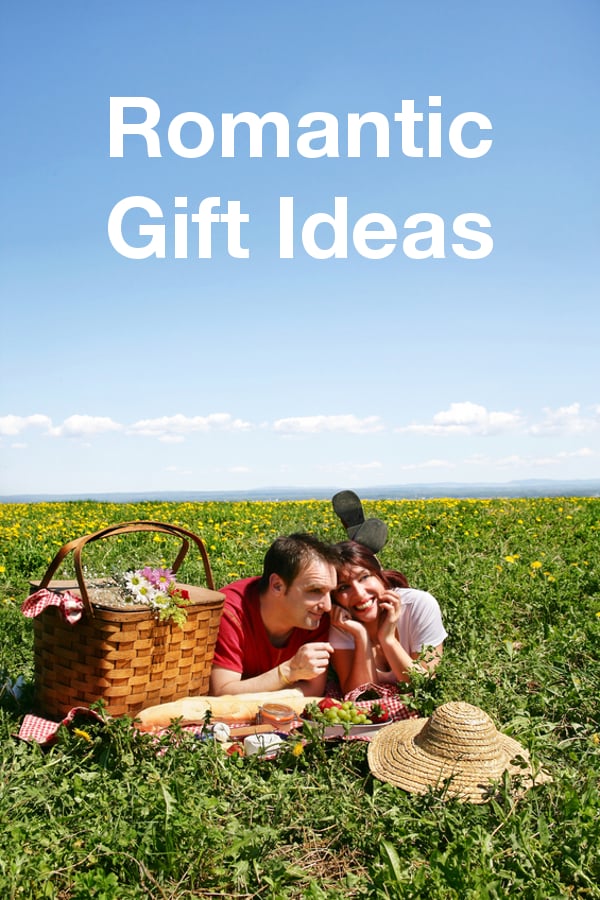 Find a Romantic Gift in Our Gift Center ▸
Designer Accessories

Luxury and romance go together beautifully, and if your loved one has a taste for the finer things in life, give a designer gift. Whether you give a designer handbag, pair of shoes, or scarf, it's sure to make a big impression.

Everyday Jewelry

It may be tempting to give a statement piece as a gift, but it's a bit more romantic to give a piece of jewelry that he or she can wear every day. A bold necklace may spend most of the time stored in a drawer, but something more delicate and versatile will be worn more often.

Quality Bedding

You share a bed with each other, so it should be the coziest spot in the house. A bedding upgrade -- including Egyptian cotton sheets, a down (or down alternative) comforter, and a faux fur throw blanket -- is also an invitation to spend more time there together.

A Weekend Getaway

Show how much you care with the gift of rest and relaxation. Take a few days to get away from it all and enjoy a change of scenery together. Few things will bring you closer to each other than the new adventures and experiences a getaway has to offer. Take your partner somewhere you've gone before, if you share good memories of the place, or try someplace new that has a reputation for romance.

Perfume or Cologne

Fragrances are a very personal thing, and this is a gift you give when you know your loved one better than anyone else! After all, scent creates memorable impressions and is worn right on the skin. If you're not sure how to choose a fragrance to give, read our guide on giving perfume and cologne as gifts.

Intimates

If you want your gift to send the message that you'd like to get up close and personal, then you may want to give intimates or underwear. Make sure to choose something that your partner will be comfortable wearing. Keeping their size information and personal style in mind takes lingerie from just a gift toa romantic gesture.

Spa Products

Products that pamper your partner are an excellent way to show that you care about their health and relaxation. Just remember: If you give massage oils, get ready to be a massage therapist for a spell!

Romantic Art

If you want to publicly display your affection, or at least express it on the walls of your house, then give romantic art. Prints of images that convey a loving message by their favorite artist are great reminders of the love you share. Take it a step further and print a photo of you two and frame it!

Liquor and Glassware

A toast to your relationship is better when you have a bottle of something special as well as the appropriate glassware. If your partner's libation of choice is wine, give a bottle of a favorite vintage, maybe from a winery you've visited together, along with a set of wine glasses. For a scotch drinker, give a single malt that's at least ten years old plus a glass decanter to store it in.

Record Player

A classic record player is romantic in its own way. It's a tactile way to share your favorite music with each other: sliding the records out of the sleeves, placing the needle, and hearing the crackling sound. Give your partner this gift along with a few favorite albums (yours and theirs) on vinyl. Spend a weekend enjoying the music and doing a little dancing.