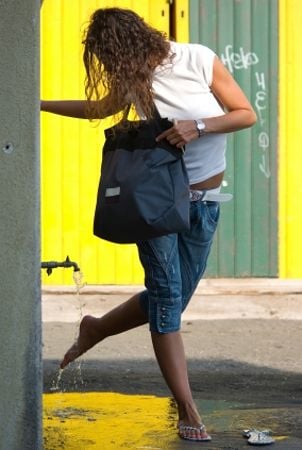 The Raymond Weil Watch Company is a relative latecomer to Swiss watchmaking. It was founded by Raymond Weil in 1976, at a time when many of his competitors already had a century of experience behind them. Women's Raymond Weil watches and men's Raymond Weil watches are now considered some of the best watches available and offer beautiful details and luxury engineering and styling. Today, Raymond Weil is a respected high-end watchmaker producing moderately priced and luxury men's watches and women's watches. Allow us to help you choose a Raymond Weil watch with our facts about the popular watch brand.
All about Raymond Weil Watches:

Early watches: Early Raymond Weil watches were a series of mechanical and quartz timepieces that included a 25-jewel mechanical watch that measured on the small side, at about 33 mm in diameter. Many early watches were 18-karat gold electroplated, with "R. Weil" stamped on the case back.

Classic collections: Raymond Weil began producing classically designed men's watches and women's watches in the early 1980s to reflect classical music, opera and fine art themes with the Don Giovanni timepiece. The Amadeus collection debuted in 1983, and the Othello collection followed in 1988.

Mechanical versus quartz: During its early period, Raymond Weil developed a moderately priced but interesting line of mechanical watches consisting of 17- and 21-jewel movements with an ultramodern, if not Spartan, dial. Today, vintage manual-wind men's Raymond Weil watches are highly sought-after.

Don Giovanni: Today's Don Giovanni Cosi Grande demonstrates a return by Raymond Weil to the more traditional design and engineering of luxury watches. The Cosi Grande chronograph features an automatic mechanical movement with traditional start, stop and restart button functions and 30-minute and 12-hour counters.

Parsifal: One of the most expensive Raymond Weil watches is the Parsifal gents' automatic model, with a large date display and power reserve indicator. Models feature a stainless steel case and rose dial with raised Roman numerals.

Chronograph: One of the criticisms among collectors of the Raymond Weil is whether its quartz models can stand up to the more well-known luxury brands. The W1 8000 Chronograph goes a long way toward dispelling criticism with heft and a large dial. This watch attracts a younger demographic. Men's and women's Raymond Weil watches offer consumers style and function in a long-lasting investment timepiece.

Buy Women's Raymond Weil Watches
Back to Guides Directory