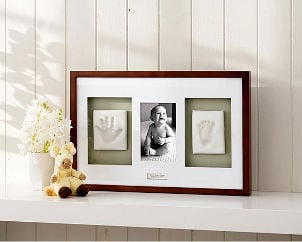 Whether you've printed photographs or enlarged your favorites, you'll need to understand picture frame sizes to make your images stand out in your home. When you choose from standard picture frame sizes, including 4x6 and 5x7 sizes, it's easy to find photo frames in all styles and materials at affordable prices. Read on for tips on choosing picture frame sizes.
Buying Picture Frames:

Think about your space. If you want to display a photo on your office desk, 4x6 picture frames are probably best because they won't take up much room. Larger frames, such as an 11x14 picture frame, look best hung on open walls in your home or office.

Consider the quality of the image. When you enlarge photographs, you'll need to figure out whether they are high-quality before you buy picture frames. An image taken in low light or with an older digital camera may look pixilated when enlarged to fit an 11x14 picture frame.

Make a plan. You probably plan to hang a few wooden picture frames in your living room or bedroom as part of your home decor. Whether you're hanging school photos of your kids or displaying photos you've taken while traveling, matching 8x10 picture frames will give you a unified look in any room. If you want to create a wall mural using photo frames, try mixing 5x7 picture frames with larger sizes on an open wall. Tie everything together by using frames in only one color; black picture frames will always make a classic statement.

Choose tabletop frames as accent pieces. Dress up your side table with your favorite 4x6 picture frames or display them on a shelf in your living room or bedroom. To add texture, look for wooden picture frames with either smooth or rough edges, depending on your home decor. The 5x7 picture frames also make great table accents; their larger size offers versatility, too.

Find frames that accentuate the photo. Before you buy picture frames, decide which images would look best in the standard picture frame sizes. Close-up shots of your newborn's toes or hands may look great in large black picture frames, while a picture of you and your college roommates might look better in a simple wooden 4x6 frame. Some 8x10 picture frames are perfect for the photos you love but don't want to enlarge to 11x14 or 16x20 sizes.

Buy Photo Frames and Albums
Back to Guides Directory