Living Room Makeover
If your decor is looking drab, then it's time for a living room makeover — but you don't have to break the bank to give your room a refresh. Infuse your space with personality simply by styling around your existing furniture. You can use new decor and a fresh color scheme to breathe new life into your space.
You don't have to spend a lot to truly transform a room. You can makeover a neutral sofa with a few stylish additions and accessories that really make your space pop. Imagine your sofa as a blank canvas — showcase your style with unique and eye-catching decor pieces to create a whole new look.
One Sofa, Four Ways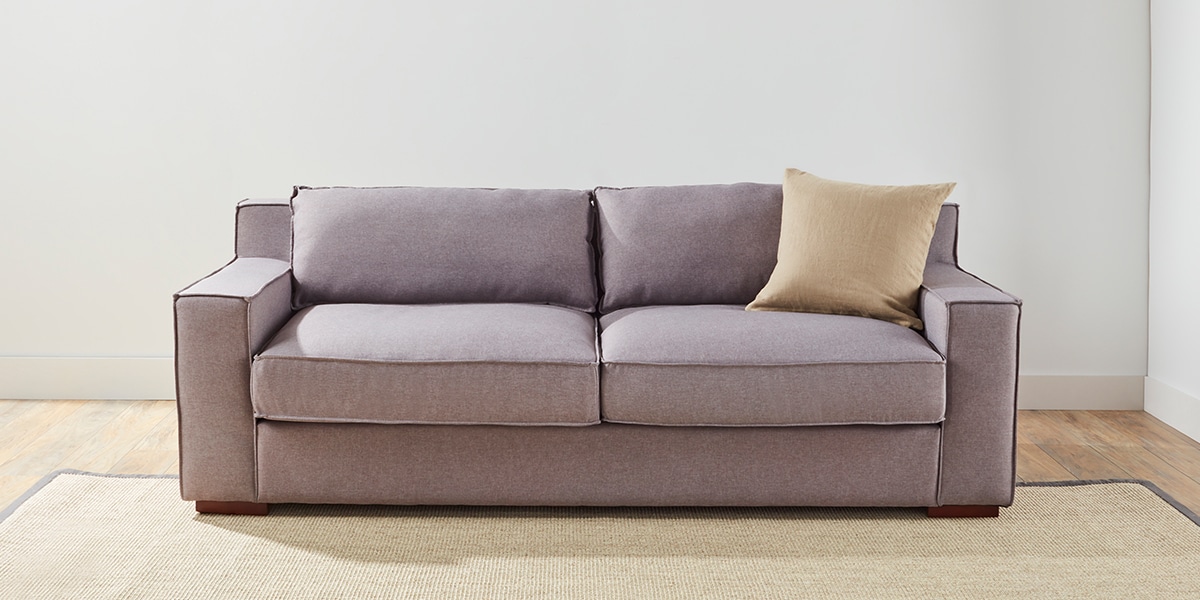 Your sofa is the anchor of your living room, and it's likely you've already spent time and money choosing the right one for your space and lifestyle. Refresh your space using decor, accent furniture, and area rugs to accessorize around your sofa and easily makeover your living room. If you're working with a neutral-colored sofa, use a mix of color and texture to reinvent the look of your room.
Four Ways to Makeover Your Living Room
Whether you love the glitz and glamour of old Hollywood or prefer the laidback comfort of traditional style, you can easily update your living room with the right decorative accessories. From modest farmhouse chic to earthy bohemian flair, check out the top trending design styles below for more inspiration on how to style your sofa four different ways.
1. Hollywood Glam Living Room Makeover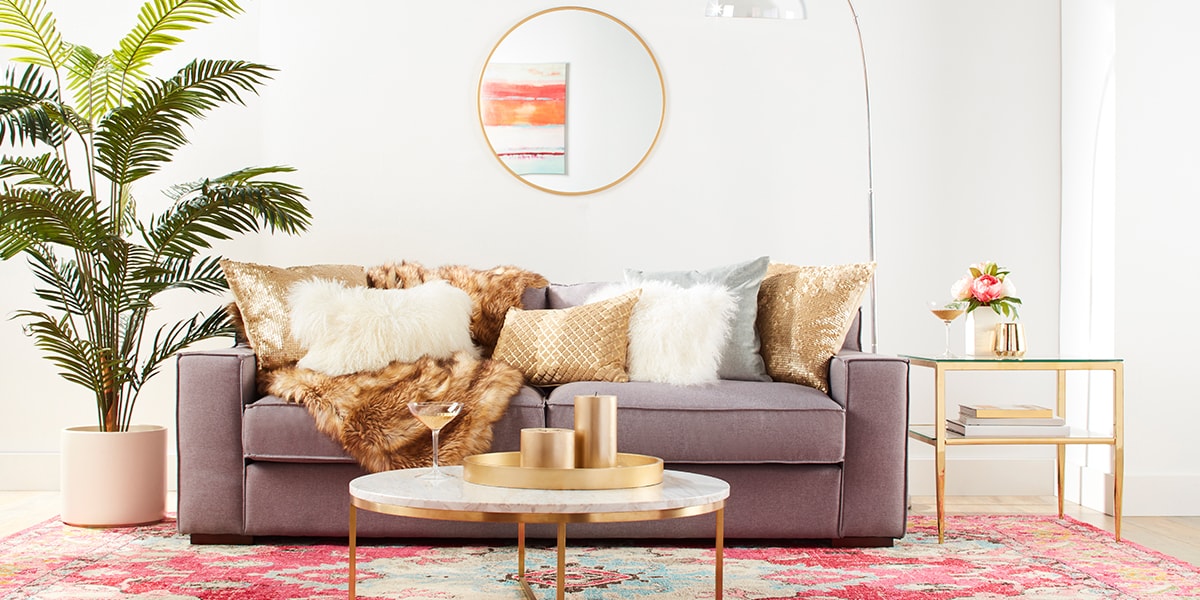 Glitz & Glamour Makeover
Give your space a Glam makeover with a feminine spin on old Hollywood style. Soft pinks, polished metallics, and lots of decadent accessories give this look a dazzling appeal. Switch out artwork, add a clear acrylic table, and use a colorful rug to enhance the look of the room. Tying in faux fur, metallic, and mirrored details will up your living room's chic factor.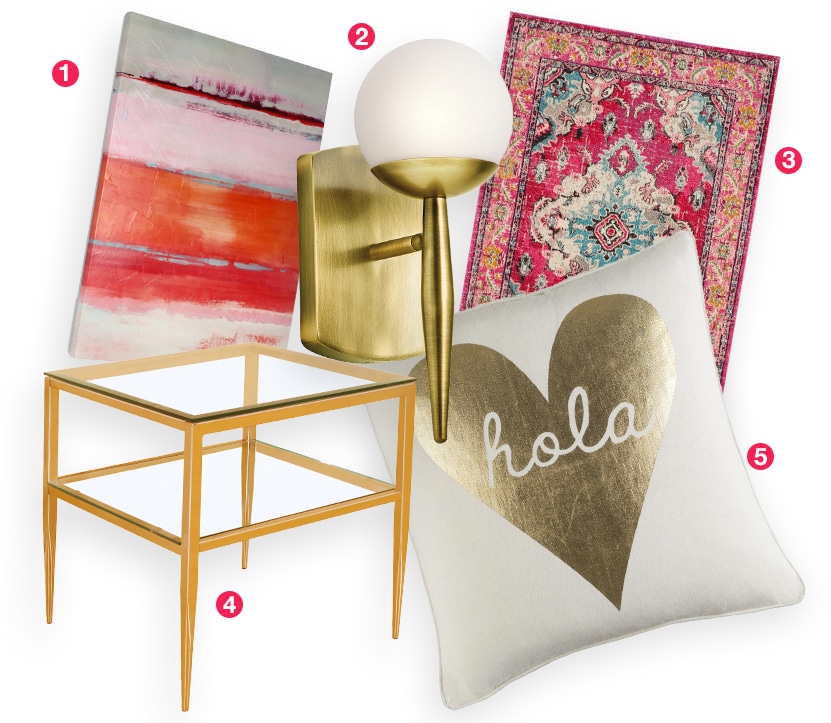 2. Bohemian Living Room Makeover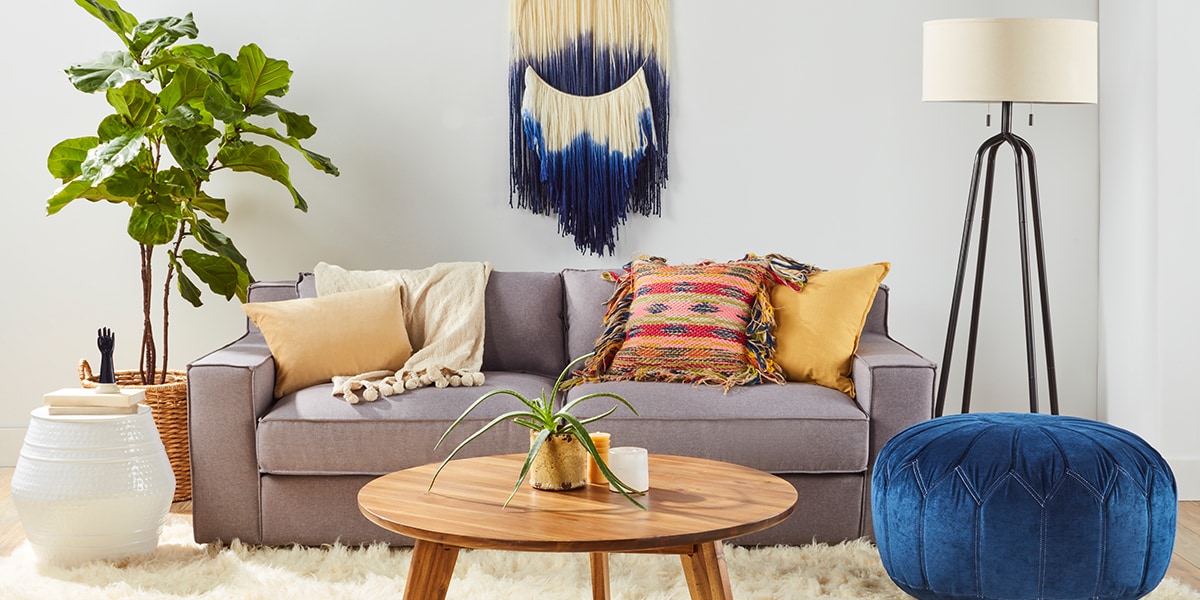 Boho Chic
Escape your decor rut and discover the carefree, eclectic vibes of a boho-chic motif. To recreate this unique look, choose items with an antiqued or unpolished finish, collect colorful throw pillows, look for shag or fringe details, and don't skimp on the floor cushions and pouf ottomans. Layer area rugs or go with a retro shag to invite relaxation.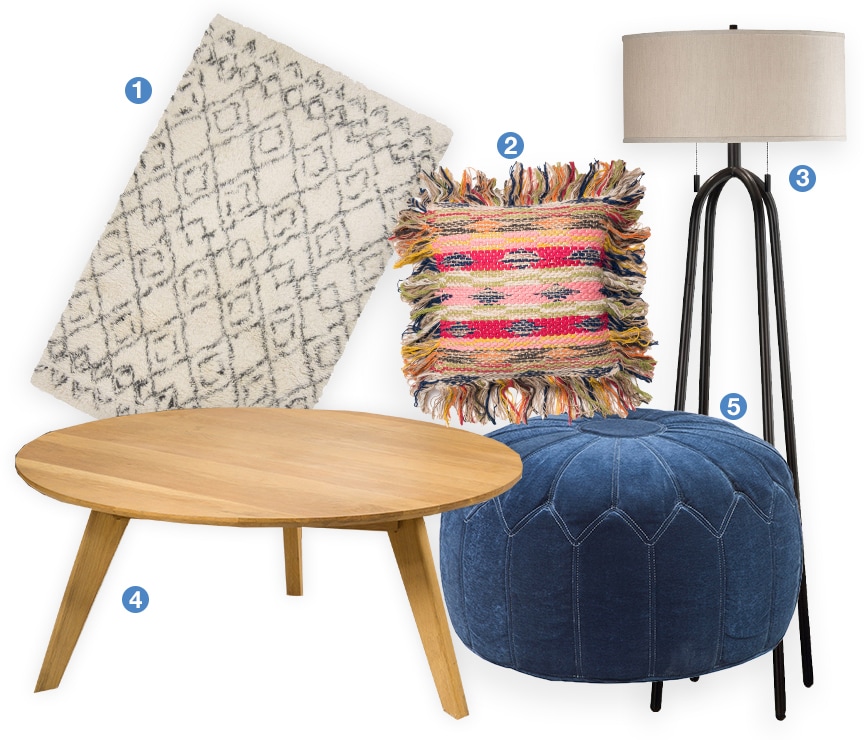 3. Farmhouse Living Room Makeover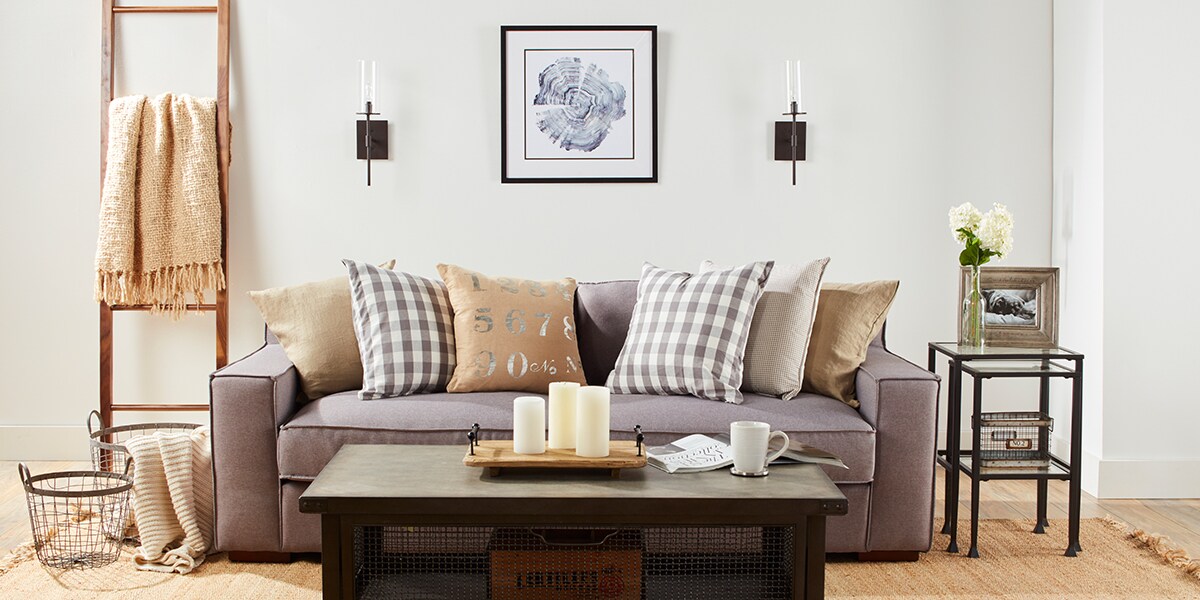 Farmhouse Fancy
If laidback country charm is your cup of tea, you'll love the humble elegance of this farmhouse style. Distressed wood, sturdy fabrics, and a neutral color palette are common elements of this modest look. Choose shades of taupe, oatmeal, and off-white to set the stage, then tie in rustic elements like a wooden coffee table and flatwoven area rug to complete the look.
4. Transitional Living Room Makeover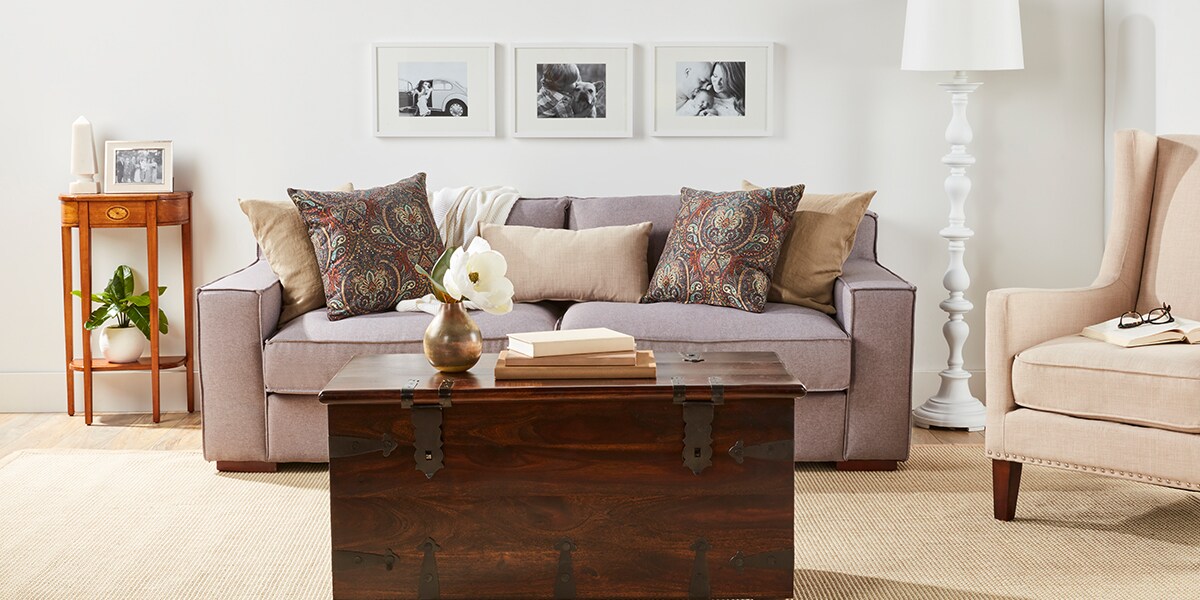 Casual Comfort
Embrace the casual comfort of a timeless transitional style. Transitional decor marries traditional with contemporary styles, featuring simple yet sophisticated silhouettes that are complemented by a rich, inviting color scheme. Mix textures and prints like chunky knit throw blankets and paisley print pillows to add visual complexity to the space, and then tie in classic accents like a trunk coffee table, wooden side table, and antiqued lamp to complete the look.