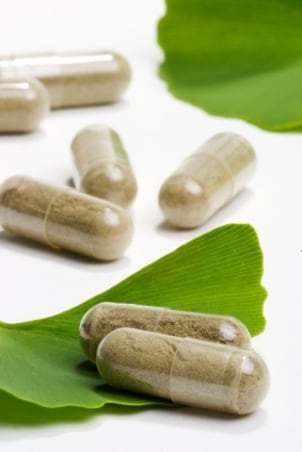 Dietary supplements are a great way to increase your health and ensure you are getting the vitamins and minerals your body needs. If you are wondering if dietary supplements are right for you, check out our answers to frequently asked questions about dietary supplements; it's a great place to start. Once you've made the decision to start supplementing your diet, this guide will help you choose the most effective vitamins and supplements and which will best complement your lifestyle.
Choosing Supplements:

Decide which vitamins you need: Choosing the right supplements is the most important part of taking them. This supplement buying guide gives a helpful overview of some general supplements and what they are used for. First, look at your diet to see if there are any vital nutrients that you aren't quite getting enough of. Then, think of your goals: Are you planning to take supplements to round out your diet or are you focusing on one specific health issue, like building muscle mass? Then talk to your doctor about your plans and get her opinion on which supplements will best help you meet your goals.

Check the label: Before you purchase your supplements, make sure to take a good look at the label. The label should include the name of the supplement, the name of the manufacturer, and a complete list of the ingredients, including the serving size of the active ingredient. Look out for filler ingredients: Things like sugar, grains, soy, or artificial colors do not belong in dietary supplements. The ingredients list should also tell you how much of each nutrient is in each dose. Look out for "proprietary blends"; the ingredients in these blends are not listed individually, so it can be impossible to know the dosage of the active ingredient. If you don't know how much of each supplement you need to take to get an effective dose, you may end up taking too much or too little.

Pick supplements, not meal replacements: Dietary supplements should not be designed to replace meals or real food items in your diet. Rather, look for pills and vitamins that will work with the food you are already eating to add the desired nutrients to your diet. Vitamins and supplements simply can't take the place of regular food or meals. Focus on supplementing your diet, not replacing it.

Focus on medical benefits: Look for the vitamins and supplements that will provide medical benefits, not the ones that are focused solely on the aesthetic result. The vitamins that are designed to help supplement your diet and your lifestyle will be better in the long run than those that are designed to give a quick physical change.

Check the history of the product: Make sure that the product hasn't been recalled or had any adverse reactions attributed to it. Look and see if there is medical research to back up the claims that the product makes and ensure its safety. Also, look for the blue and yellow seal from the United States Pharmacopeia or a symbol from the NSF International or Consumer Lab.

The content on this site is not intended to substitute for the advice of a qualified physician, pharmacist, or other licensed health-care professional. The products may have additional information and instructions on or inside the packaging that you should carefully read and follow. Contact your health-care provider immediately if you suspect that you have a medical problem. This product may not have been evaluated by the Food and Drug Administration and is not intended to diagnose, treat, cure, or prevent any disease or health condition.
What Do You Want to Do Next?

Start Shopping for Vitamins and Supplements
Shop All Fitness and Nutrition Products
See All Guides
Read More Health and Beauty Guides
Learn More about Diet