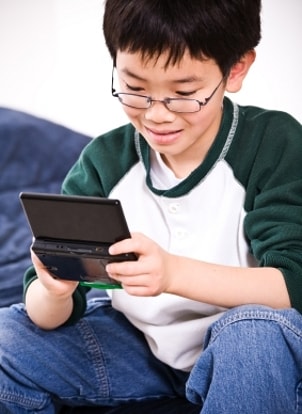 Always at the forefront of video game technology, Nintendo has a reputation that is well-deserved, as their line of game systems and hand-held games demonstrates. Nintendo DS has been the best-selling of Nintendo's hand-held systems, and the Wii brought new players into gaming with fun and easy motion video games. Here are some of the specifics on Nintendo's best game systems and the highlights that make them worth playing.
Top Nintendo Systems:

Nintendo DS: The DS is one of Nintendo's most successful game systems ever -- so successful that it spawned several different versions. Downloadable games and wireless connectivity for multiplayer games make the DS Nintendo's most versatile hand-held device. All Nintendo DS models feature the unprecedented dual-screen format, the bottom one being a touch screen that can be used with a stylus to control many game functions. Nintendo's three DS systems currently in production are as follows:

Nintendo DS Models

DS Lite: The Nintendo DS Lite lets you play your old Gameboy Advance games in addition to regular DS games. It also features Nintendo's "PictoChat" messaging system, which can be used by all DS system and lets you communicate with other systems over the Wi-Fi connection.

DSi: Nintendo DSi adds a camera, Web browser and various sound recording and music features. You can also use Nintendo's "Flipnote Studio" to animate your own drawings.

DSi XL: Larger than Nintendo's other DS handhelds, DS XL features bigger screens and a full-size stylus in addition to all the features on smaller versions. Several DS games come pre-installed.

Nintendo 3DS: The 3DS is the first of Nintendo's game systems to feature 3D technology, providing a depth to the large top screen. You can adjust the intensity of the 3D effect for all games. New hardware features make the Nintendo 3DS the most feature-full of Nintendo's line. An analog joystick, 3D camera, charging cradle, included SD card and backwards compatibility with DS and DSi games all make it tempting to upgrade from Nintendo's other models. The most interesting addition, aside from the 3D, is probably the motion sensor and gyro which enable control of the 3DS just by tilting or moving it.

Nintendo Wii: The popularity of motion gaming is entirely due to the pioneering features of the Nintendo's Wii console. The simple design of the Wii controller is so easy to use that even non-gamers can have fun. Up to four people can play at a time, using hand movements to control games. The Wi-Fi connection allows you to get online to play with friends or stream movies to your TV. You can even connect your Nintendo DS to other gamers online through your Wii.

Buy Nintendo DS
Back to Guides Directory