Newborn Clothing Checklist
by Nicole Hoelscher
Published April 29, 2010 | Updated August 14, 2015
As you await the birth of your little bundle of joy, have fun shopping for all of the essential baby clothing. Shopping for baby clothes can be one of the most enjoyable experiences of planning for your baby, especially if you create your own newborn clothing checklist before you start shopping. This will ensure that you have everything your baby needs to be welcomed comfortably into your home. These are the key items you'll want to add to your list.
Essential Newborn Clothes: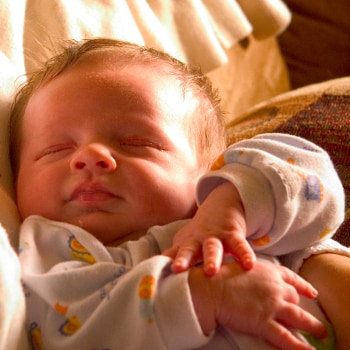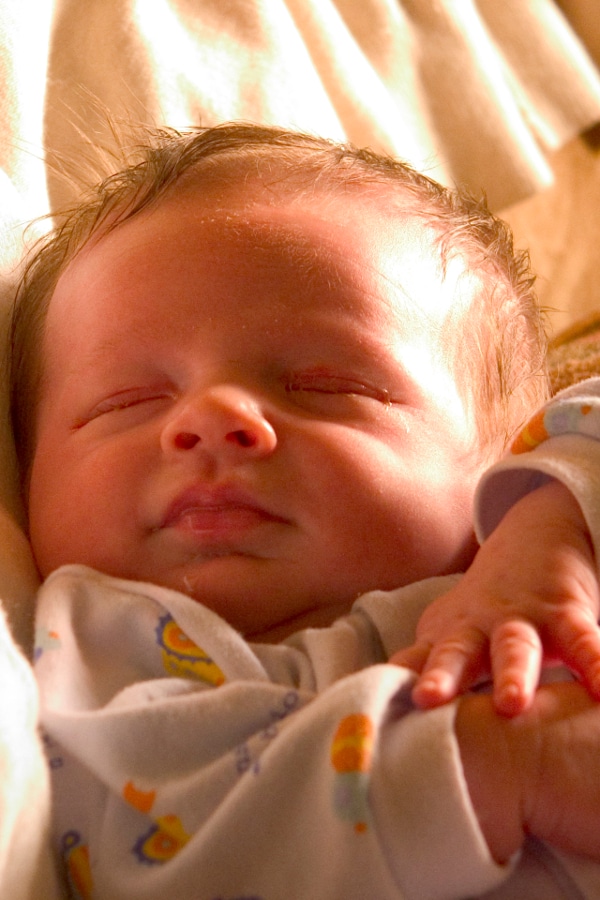 Shop Baby Clothing ▸
Sleepers

Your baby will spend most of the first few weeks sleeping. Keep your newborn cozy at home with four to seven sleepers. Many parents prefer one-piece sleepers with attached feet because newborns are quite adept at wiggling out of tiny baby socks. Some prefer sleeping gowns, which keep feet warm but also make middle-of-the-night diaper changes simple. Buy a combination of the two for your baby layette, so you can discover the one that works best for your baby.

Onesies and Tee Shirts

Onesies are shirts that snap around the crotch. Buy seven or more plain white onesies for your baby to wear underneath clothing. This protects newborn clothing from diaper blowouts and keeps baby warm. You may also want to buy an additional seven decorative onesies or creepers for the baby to wear on top of the white onesie. In fact, onesies are an excellent addition to your baby registry. You really can't have too many of these baby shirts. Having several onesies on hand helps you keep your baby clean and dry. Consider buying two to four side-snap T-shirts for your newborn to wear while her belly button is healing; these are excellent for taking with you to the hospital or birthing center.

Outfits

Decide whether or not you will dress your baby in outfits regularly or just leave sleepers or onesies on for around-the-house wear. Sleepers and decorative onesies are more comfortable for your baby and convenient for diaper changes, but most parents want to have a few outfits on hand for times when they leave the house. Buy two or three "going out" outfits, but remember to look for baby clothes that are soft and easy to slip on and off. Also, consider a special outfit or two for a newborn portrait session. Add a sweater or jacket to your newborn clothing checklist, so you can keep him warm.

Caps and Socks

Babies lose much of their body heat out of their heads, so buy two or three baby caps for your baby to wear while sleeping. Babies can go barefoot in warm weather, but you you'll still want to buy a package of six pairs of socks or booties; even in warm months, air conditioning can cause little baby feet to get chilled.

Summer Hat

The season your baby is born determines some of the items on your newborn clothing checklist. If your baby is due in the summer, purchase a wide-brimmed hat. Choose one with a chin strap, so your baby cannot pull or bat it off. This will protect the baby from sun exposure when you head outdoors.

Winter Essentials

For a baby born in the winter in a cold climate, a snowsuit is essential. Winter babies also need a warm hat with a chin strap to keep their heads warm when heading outdoors in cool weather. Forgo the gloves in favor of a snowsuit with hand coverings.

Other Items

Buy five to seven bibs. Many babies scratch their own faces, so buy two pairs of mittens to cover your baby's hands during sleep. Newborns do not require shoes, but some parents want shoes for pictures or special occasions. Soft leather-soled shoes that fit loosely are best for a baby's developing feet.