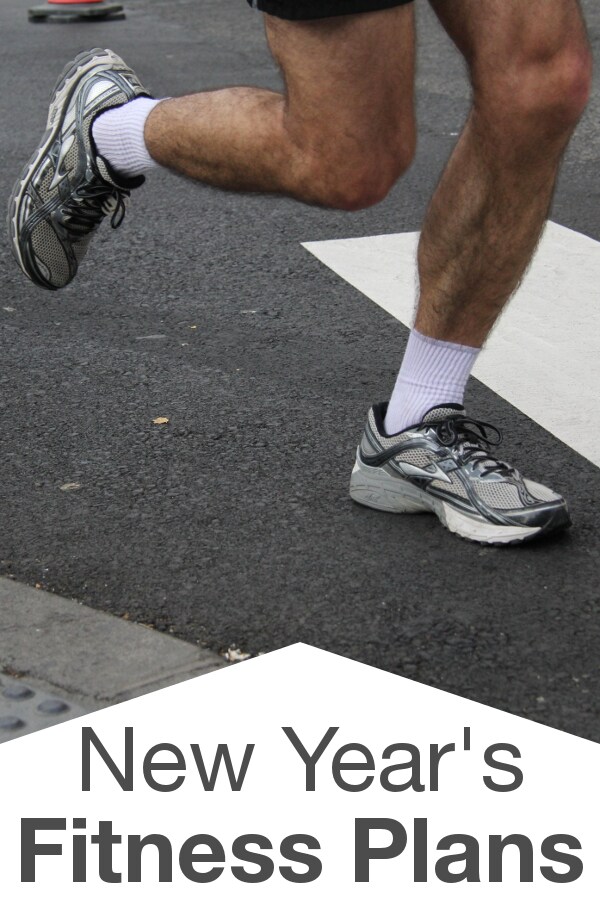 SHOP FITNESS GEAR NOW >>
Whether you want to train for a marathon or create a fitness plan that will help trim unwanted fat, make fitness one of your new year's resolutions. Once you've made your goal, prepare to reach those goals with the right fitness and exercise equipment and fitness books. Here are a few ideas on how you can make sure that, by this time next year, you feel fit, healthy, and proud of yourself.
Keeping Your Fitness Goals:

Choose the right fitness equipment. Time is the great enemy of fitness plans, and sometimes making a trip to the gym every day or several times a week can take up more time than you have. Buying a home gym machine that suits your exercise plan can make the difference between good intentions and good results. If you're training for a half-marathon or want a great cardiovascular workout, a treadmill or elliptical machine can make a great addition to your home. An exercise machine like a power tower can help you develop upper body strength and definition, and a weight bench and weight set can help you take your weight training to the next level.

Select fitness books to help you create a fitness plan. There is a lot of information out there about fitness and health, so picking up a couple health and fitness books can help you create a solid fitness plan. Fitness books can range from general books on health to comprehensive workout manuals that have workouts designed for different levels of fitness and that show you how to perform different exercises.

Create nutrition goals. Eating right can give you more energy, improve your recovery time, and help you lose wait more quickly, while eating poorly can undermine your best fitness efforts. The best way to find out just what it means to eat nutritiously is to read up on it in nutrition books. Picking up a >healthy cookbook full of delicious and nutritious recipes can help you learn how to stave off cravings for unhealthy foods.

Wear proper workout clothes. If you want meet your fitness goals for this year, be sure to dress the part. Workout clothes not only help you get the into an exercise mind set; they also keep you comfortable and cool while you're exercising, which is essential to maintaining a fitness regime. When you're looking for athletic clothing, look for items that not only look good but are also made from breathable materials that won't restrict your movement at all. Also, don't forget to pick up the right running shoes or cross trainers.

Shop Health & Fitness Books
Shop Home Gym Machines
Shop Fitness Gear
See All Guides
Read More Sports & Fitness Guides
Learn More about Exercise
Published December 28, 2010
Updated December 18, 2014