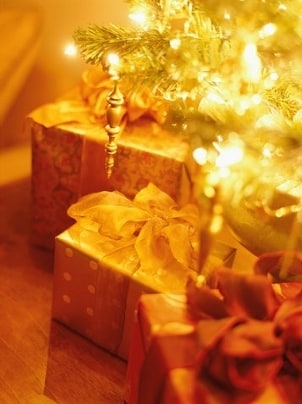 Many people prefer a traditional tree each holiday season, but you embrace trends and want to bring your tree to life with unique creativity. Planning a different holiday tree each year is part of the fun! Each year, new holiday decorating trends arrive on the seasonal decor scene. You can bring your Christmas tree to life with your own imagination or indulge in one of the new holiday decorating fashions. Use these tips to decide how you will decorate for Christmas this year.
Top Christmas Tree Trends:

Unique trees: Decorating for the winter holidays starts with a quality tree. If you want a unique holiday tree this Christmas, consider an unusual tree style. Topiary trees are eye-catching, and they take up less space than traditional Christmas trees. Artificial palm trees will warm up your house and remind you of your vacation to the Caribbean. Bamboo trees bring an Asian influence to your holidays. If you're short on space, try bunching branches in large jars or vases.

Unconventional color schemes: Leave red, green, gold, silver, and blue behind this year and opt for pink, orange, chartreuse, teal, black, or purple decorations and lights. Upcycle your old, traditional ornaments: Try painting pink stripes to a green ornament or black polka dots to a blue ornament.

Eye-catching trimmings: If you're tired of hanging round bulbs on your holiday tree, look for unusual trimmings. Glass bottles make a huge impact on a large tree. You can stuff them with lights or decorate them with ribbons. Candy canes are a traditional Christmas tree accessory, but why not hang wrapped licorice ropes in wreath shapes on the branches instead? Look for unusual items that you can buy a large quantity of and spray paint in your color scheme, like plastic toys.

Minimal decor: Minimalist designs are very popular this season. Choose just one ornament style for your Christmas tree or keep it monochromatic. Cut circles out of white felt or paper in varying sizes and hang them on a white tree with white lights. Most minimalist holiday trees are the easiest to decorate, leaving you more time to transform your home into a winter wonderland.

Bringing the outdoors in: Whether you have an artificial tree or a real tree, you can create a natural design. Consider making your own wooden ornaments out of twigs and branches. Silk leaves in spring or autumn hues will bring your home to life while winter rages outside.
What Do You Want to Do Next?

Shop Christmas Trees
Shop Ornaments
Shop All Christmas Decor
See All Guides
Read More Holiday Guides
Learn More about Parties & Decorating