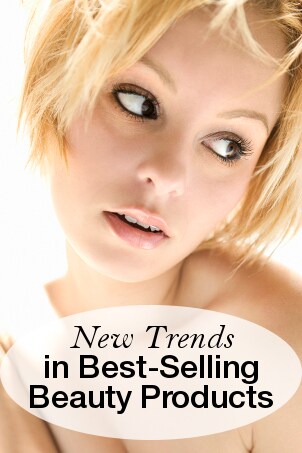 The beauty industry is constantly evolving and coming up with new beauty products to make your skin clearer, your hair shinier, and your makeup routine easier. Sometimes shopping for the latest beauty trends can get overwhelming, though. When you want to upgrade your beauty routine, start by checking out the new beauty trends.
New Trends in Beauty:

Mineral makeup: Natural beauty products are in high demand thanks to their ability to provide long-lasting coverage without using harsh chemicals that can irritate sensitive skin and cause breakouts. Mineral makeup takes the form of powder eye shadows and foundation, as well as traditional lipsticks and mascara. Cruelty-free mineral makeup has become popular because it can give you a surprising amount of coverage while still feeling light on your skin.

At-home facial kits: Facials are a luxury that used to only be available in expensive salons and dermatologist offices, but that's not the case anymore. At-home facial kits generally include an electronic scrubbing brush, cleanser, and toner that work in conjunction to produce professional results. Much like facial peels and microdermabrasion sessions, these tools clear away dead skin better than just exfoliating alone. Add an at-home facial kit to your collection of beauty supplies to instantly update your skin care routine.

Clipless curling irons: Clipless curling irons make it easy to create loose waves and add texture to your hair whether it's wavy or straight. Basically a curling iron without a clamp, these new beauty tools are quickly becoming popular for those who want to achieve a natural-looking hairstyle devoid of tell-tale curling-iron clamp kinks. Clipless curling irons come in several size options, so you can choose how you want your hair to look. Some clipless curling irons even have interchangeable barrels for multiple looks in one.

Portable lighted vanity mirrors: For flawless makeup application and skin care regimens, lighted vanity mirrors have become a staple in the bathroom. Now you can take the same technology on the road with portable lighted vanity mirrors. Portable vanity mirrors are compact and fold up for easy traveling. Small and lightweight, these mirrors are also a perfect solution for small bathrooms that are short on counter space.

Ceramic hair dryers: Made with ceramic coils instead of metal ones, ceramic hair dryers are the latest technology in hair styling. Ceramic dryers reduce the amount of time it takes to dry your hair and generate negative ions that produce a smooth result. Ceramic hair dryers heat more evenly and are able to regulate the temperature of the air being emitted, so you'll get professional results each time you dry your hair.
What Do You Want to Do Next?

Shop Makeup
Shop Hair Care
Shop Skin Care
Shop All Beauty Products
See All Guides
Read More Health & Beauty Guides
Learn More about Personal Care & Beauty