Men's Jewelry Buying Guide
by Staff Writer
The modern man can indulge in jewelry selections just as much as the contemporary woman. Some guys wear jewelry to be stylish, while others view men's jewelry as a sign of confidence and success. This men's jewelry buying guide includes some basic information to show you what options are available.
Buying Men's Jewelry: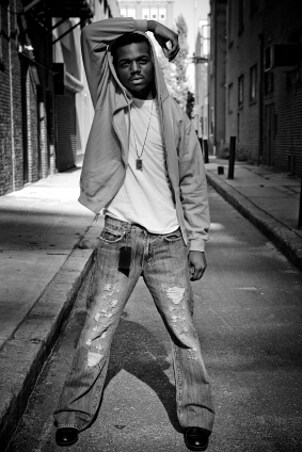 Shop Men's Jewelry ▸
Metals:

Men's silver jewelry and men's gold jewelry remain the most popular, but platinum jewelry for men is gaining fast, and the industrial metals have debuted to rave reviews, especially titanium and tungsten. Men's bracelets, rings, necklaces, earrings and cuff links can be found in almost any style and price range. When wearing men's jewelry, consider balance. Wear metals that complement one another and choose one main piece to be the center of your look. Watches have always been one of the most popular of men's accessories; you can wear a stylish stainless steel or leather watch with anything you own.

Rings:

Men's rings declare a man's personality and his success. Men can have anything from simple, unadorned bands to fancy designer rings. A modest cubic zirconia ring set in silver or gold makes a great start; the stone can easily be traded up to a sparkling diamond or gemstone in a few months or years. Choose from gemstones that represent your birthday or anniversary. When the time comes for wedding rings, choose from simple bands with diamond accents, fashionable textured titanium rings and hefty rings sparkling with diamond studs. Love and marriage should last forever, so this is definitely the time to get the wedding band you really want.

Necklaces:

Men's necklaces generally run from 18 to 24 inches in length. These lengths will typically lie above the sternum without hugging the neck. Men's chains and leather cords are the most popular choices in men's necklaces, and both styles can be worn with or without pendants. Dog tags seem to be the most popular men's necklaces right now; dog tags are easily personalized by engraving. Religious jewelry has always been in fashion. Choose from gold and silver cross pendants for your collection.

Cuff links:

Cuff links may be the most limited men's jewelry item, wearable only with a French-cuff shirt. That simply makes them more noticeable when they are worn. What they lack in versatility, they make up for with diversity. This puts them among the most frequently gifted accessories. Cuff links come with professional symbols, team logos and just about anything else -- in gold, silver, platinum, titanium, tungsten and even stainless steel. They are often accented with diamonds, rubies, sapphires, emeralds, topaz, pearls, glass and crystal.

Bracelets:

Men's bracelets are one of the newest modern jewelry trends, and stylish men's bracelets are very popular. Men's yellow gold, white gold and two-tone gold bracelets are very common and add a bit of shine to anything you are wearing. Sterling silver bracelets are both elegant and affordable. Platinum, titanium, tungsten, stainless steel, rubber and leather are all getting into the mix. The ID bracelet is a perennial favorite, and braided leather bracelets are especially hip and youthful.

Earrings:

Ever wonder why pirate movies are full of guys wearing an earring? Some speculate it was to pay for the funeral, should they get shipwrecked and wash ashore. Happily, this is not something that 21st-century men need to worry about. Men's earrings allow men to add just a little shine or quite a bit of sparkle to their look. The one-earring style has been popular for many decades, but many fashionable men, including plenty of celebrities and athletes, are now sporting a diamond stud earring in each ear lobe. Gold studs and steel hoop earrings are also available.

Money clips:

Nothing beats the feeling of pulling a money clip full of bills out of your pocket, unless it's having so many bills that they don't fit in said money clip. Money clips are the minimalist way to carry cash and are increasing in popularity. Some new money clips are designed to carry both cash and cards in a safe, compact format. Money clips are another place where the super metals -- titanium and tungsten -- are being employed to great effect.

Watches:

Watches are definitely not an afterthought in the men's jewelry category. You can wear a stylish watch every day to complete an outfit and help you stay on a schedule. Watches made of gleaming stainless steel, colorful rubber or handsome leather are the perfect daily accessory; collect men's watches in all varieties to round out your jewelry wardrobe.