Mattress Buying Guide
Shopping online for a mattress gives you access to year-round competitive pricing so you don't have to wait for a mattress sale, and there's no shortage of types and sizes to choose from. However, picking the perfect mattress is ultimately a matter of personal preference. Use the helpful tips and information in this guide to cut through the clutter and find the best mattress for you.
Shopping online for a mattress gives you access to year-round competitive pricing so you don't have to wait for a mattress sale, and there's no shortage of types and sizes to choose from. However, picking the perfect mattress is ultimately a matter of personal preference. Use the helpful tips and information in this guide to cut through the clutter and find the best mattress for you.
3 Steps to Find the Perfect Mattress
Contrary to what some retailers will tell you, when it comes to mattresses there is no one-size-fits-all solution. Each person sleeps differently and needs a combination of comfort and support that works for them. These three easy steps will help you find a mattress that meets your needs.
1. Pick a Mattress Size
Your choice of mattress size mostly depends on two factors: how much sleeping area you need to be comfortable and the size of your room. The best mattress size is the one that matches your sleep style and space restrictions.
If you're a single sleeper who wants to stretch out a little more than a twin mattress or a twin XL allows, consider a full-size mattress. For couples, the queen mattress is a popular option because it's spacious without taking up too much bedroom space. If you and your partner have to make do with a tiny bedroom, a full mattress can work, but expect it to be cozy. For even more sleeping space, a luxurious king-size mattress should do the trick, while a California-king bed provides a more comfortable sleep experience for those on the tall side.
2. Select Your Mattress Type
There are many more mattress options to choose from today than there used to be, which is great news for mattress shoppers. It means you have more freedom to choose a mattress that fits your personal taste.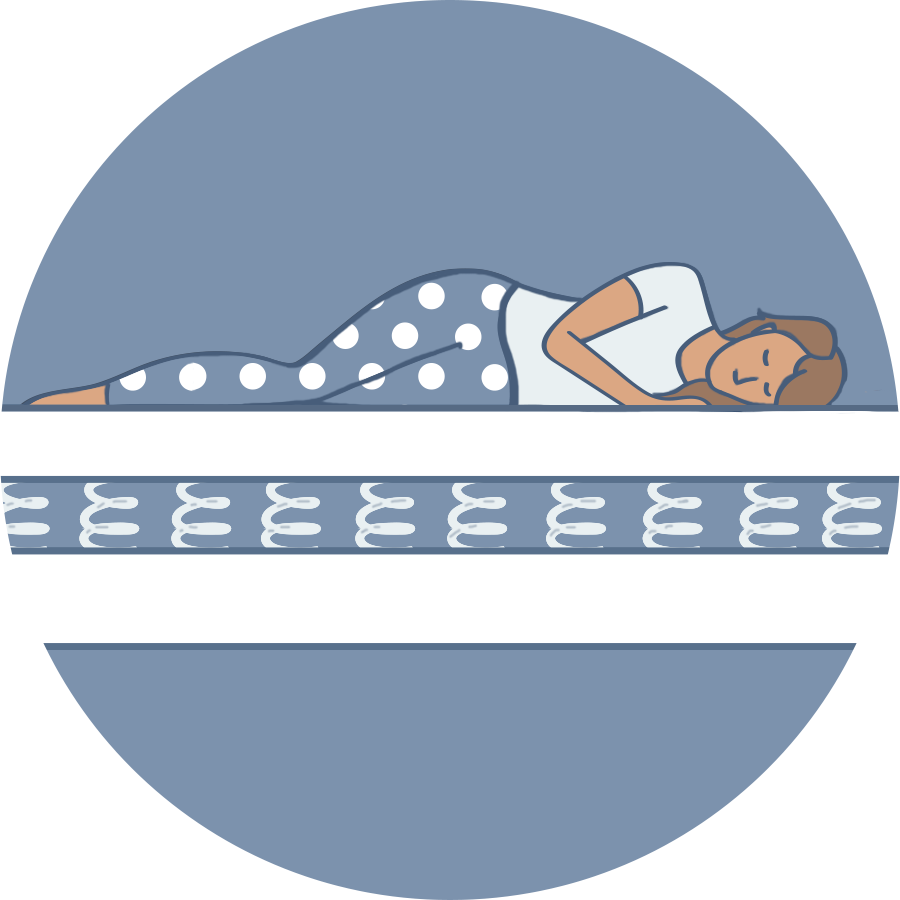 Open Coil Mattress
An open coil mattress is made up of interconnected steel springs. Firmness depends on the gauge of the springs: a lower gauge means thicker, sturdier springs while higher gauge springs have more give and result in a softer feeling mattress. Open coil mattresses are typically affordable and have a shorter life span than other options, making them a good choice for kids or as a short-term solution for budget-conscious adults.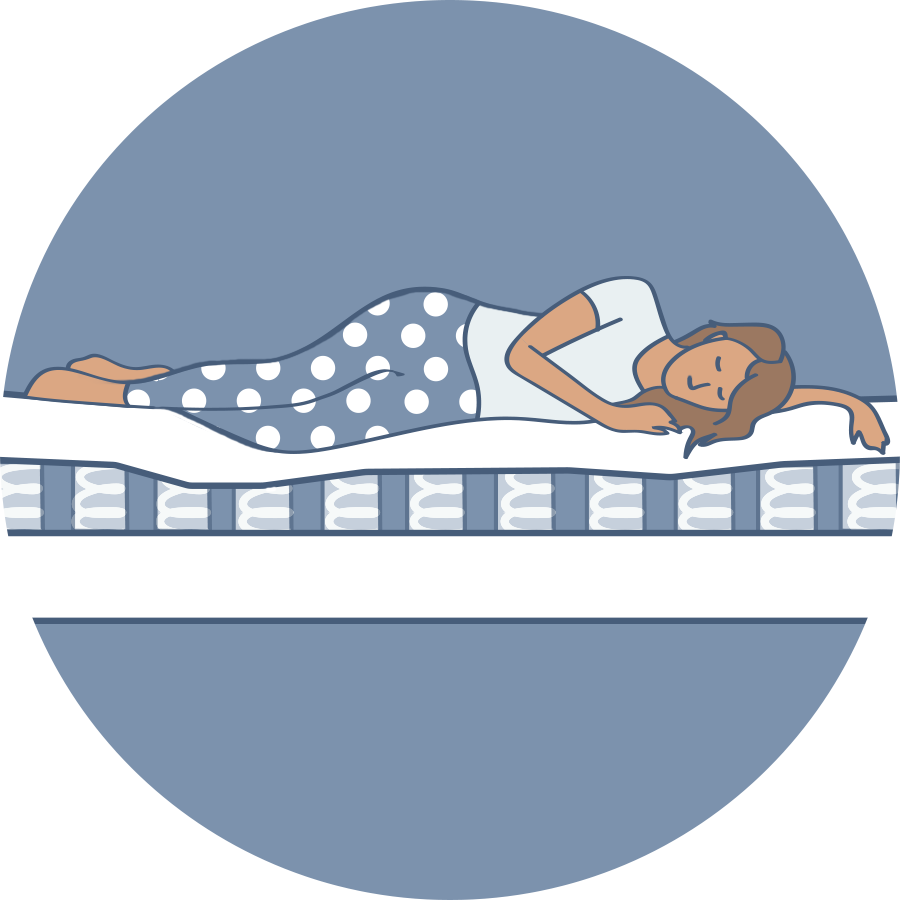 Pocket Spring Mattress
This type of innerspring mattress has springs that are individually contained in a fabric casing. This enables the springs to move independently of each other, greatly reducing motion transfer and allowing your mattress to better contour to your body as you sleep. This improved construction also has a positive effect on mattress life.
Built-In Innerspring Mattress Top
Something unique to innerspring mattresses is that they sometimes come with a built-in mattress top, which provides an additional layer of comfort. Each of these three tops has distinct differences.
Foam Mattress
Foam mattresses have quickly become a preferred choice for many sleepers despite their fairly recent introduction. As with any mattress, there is no "one-size-fits-all" solution. Each type of foam has unique qualities that set it apart from the competition.
Hybrid Mattress
3. Know Your Sleep Style
When it comes down to making a decision on a mattress, finding the right balance of comfort and support for your sleep style is paramount. Because every person sleeps differently, these suggestions aren't written in stone, but they are a good place to start if you need some direction.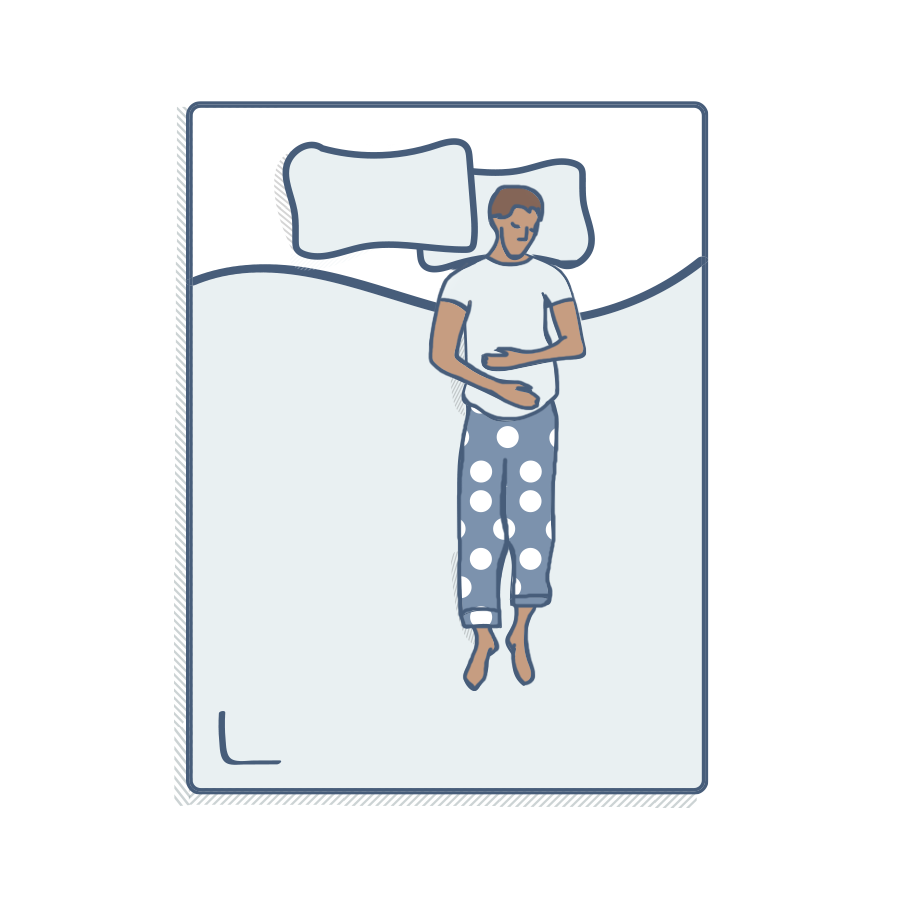 Back Sleepers
Back sleepers still need support, especially for the lower back. You want your mattress to be solid enough to give that support, but comfort is still important. Whatever type of mattress you choose, go with a medium-firmness for a good blend of support and comfort.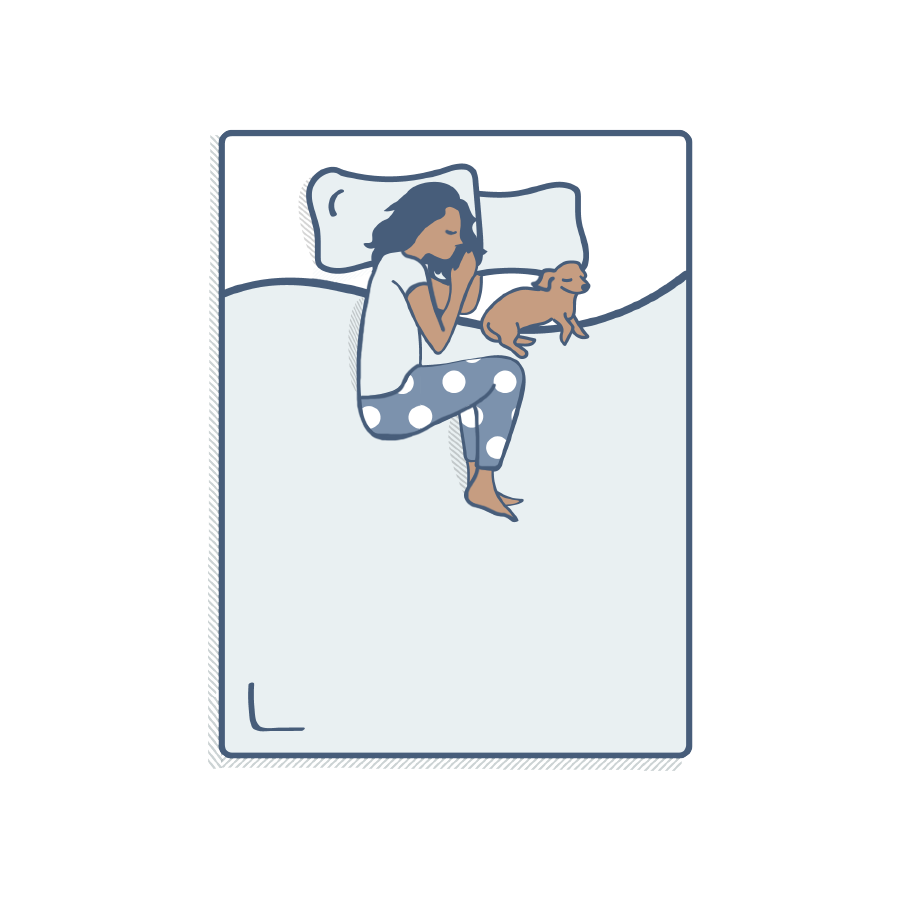 Side Sleepers
If you can't decide between an innerspring and foam mattress, why not get both? Hybrid mattresses combine a pocket spring base with layers of foam for the best of both worlds. Enjoy the time-tested support of an innerspring mattress with the additional comfort provided by foam, all in one mattress.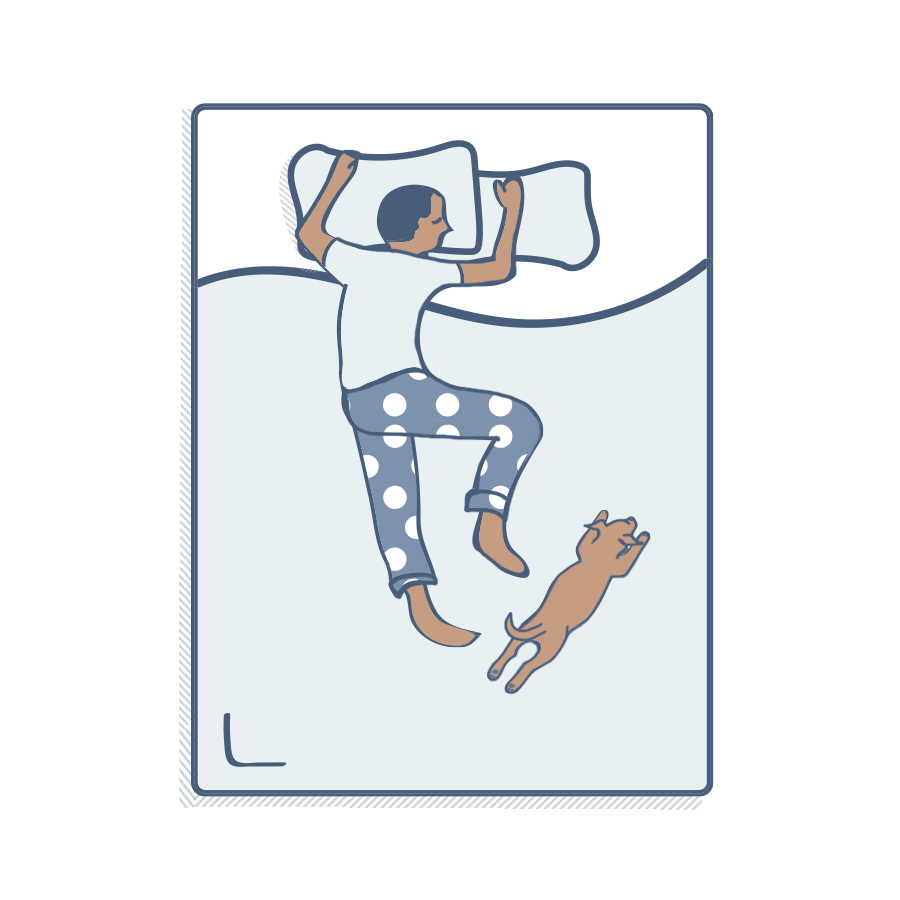 Stomach Sleepers
Stomach sleepers need a mattress that is firm enough to sleep on top of rather than sink into. For this reason, an innerspring mattress is recommended over foam. However, if you love the idea of a memory foam mattress, choose the firmest memory foam mattress possible without sacrificing comfort.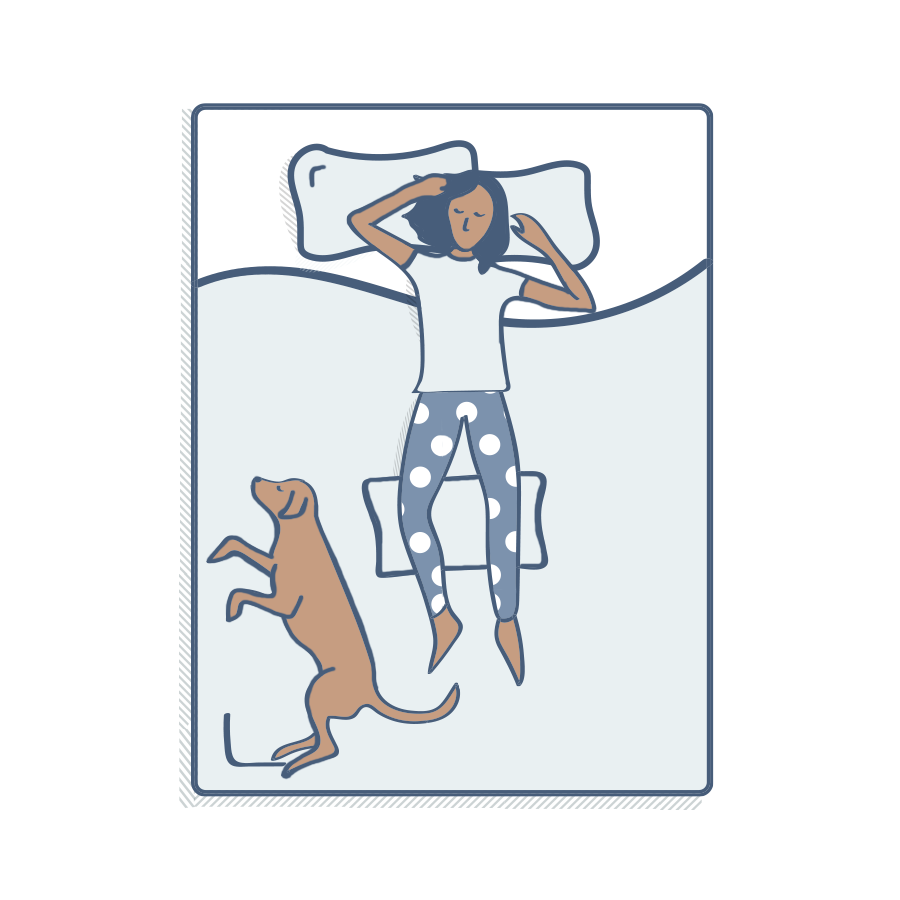 Back Pain
Those with back pain can often experience relief of symptoms and prevention of future problems with certain kinds of mattresses. Ultimately, any mattress with conforming support will alleviate many types of back pain to some degree, but memory foam in particular has proven to be effective in soothing chronic aches and pains.
What size mattress do you need?
Select up to 6 sizes, then click Next to keep filtering your results.
Type Selection
Select the type of mattress you want, then click Next to keep filtering your results.
(500 Results)
Firmness Selection
Now, pick the firmness level and the click Finish to see results curated to your needs.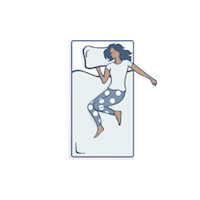 Twin
Size: 39" W X 75" L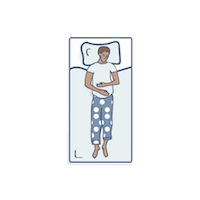 Twin XL
Size: 39" W X 80" L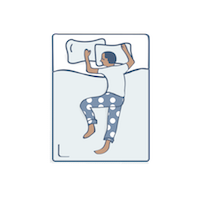 Full
Size: 54" W X 75" L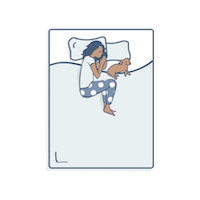 Queen
Size: 60" W X 80" L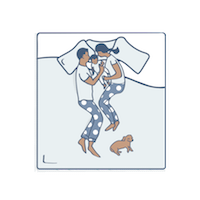 King
Size: 76" W X 80" L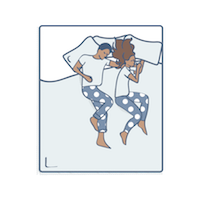 California King
Size: 72" W X 84" L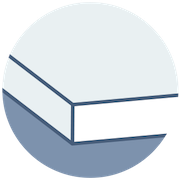 Foam
In addition to memory foam and latex, some mattresses are made of polyurethane foam, which ranges in density from soft to firm.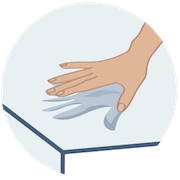 Memory Foam
Visco-elastic memory foam conforms to the body to relieve pressure points and provides comfort and support. It evenly distributes body weight to provide personalized comfort for all body types.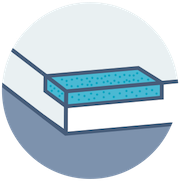 Gel Memory Foam
All the benefits of memory foam with the addition of gel swirls, beads, or layers that increase air circulation, creating an optimal sleep temperature. The added gel layer also increases support over standard memory foam.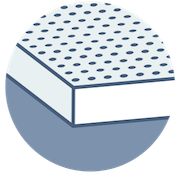 Latex
Latex mattresses are made from either natural or synthetic rubber. These mattresses provide a firm bouncy support that is uniform throughout the mattress. The mattresses provide pressure relief.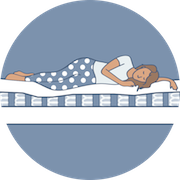 Pocketed Coil Spring
Similar to a standard innerspring mattress, Pocketed Coil Spring mattresses feature coils enclosed in fabric pockets. Provides good back support and helps reduce the transfer of motion within the mattress.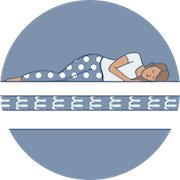 Innerspring
This design uses coiled spring to make the mattress both supportive and comfortable. Innerspring mattresses feature various foams and fibers on top to provide comfort at the surface.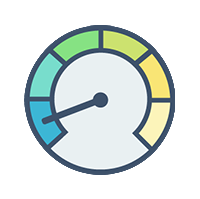 Firm
A Firm mattress offers the most support. It Is the best choice for back sleepers, or those with larger builds who need increased support, and do not want the sensation of sinking into the bed.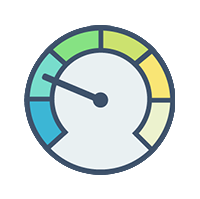 Medium
A mattress with Medium firmness is ideal for most sleepers who need support, but also cushioning. Medium firmness mattresses are frequently chosen by side sleepers.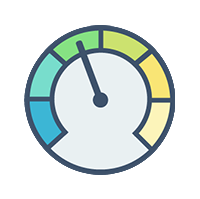 Cushion Firm
A Cushion Firm mattress is very similar to a Firm mattress, but with added cushioning at the top. These mattresses have a plush feel with a firm, supportive base.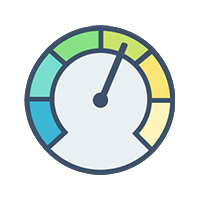 Plush
A Plush mattress features extra cushioning, with a soft-to-the-touch surface. Softer than plush-firm mattresses, the plush mattress is popular with sleepers of similar builds and those who need less firmness.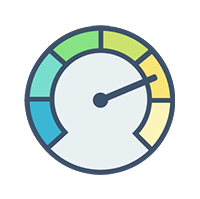 Ultra Plush
An Ultra Plush mattress has a very soft surface created by extra padding. It is the softest of the plush designations, but still offers plenty support.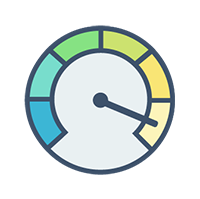 Soft
A Soft mattress has plenty of cushioning, and offers the least support of the mattress types. This mattress is a good choice for those who like to sink into their mattress.
Online Shopping Benefits
When you buy a mattress online, there are some benefits that can greatly improve your shopping experience. Take advantage of these perks to simplify your purchasing process.
Easy Shipping
Standard shipping is usually included in an online mattress purchase, and your new mattress will show up on your doorstep in a matter of days. If you've ordered a bulkier mattress that can't be condensed, look for a white glove delivery option. White glove delivery service means you and your mattress get extra care upon delivery. The delivery people will bring the mattress into your home and move it to the room you want, which saves you the effort and strain of moving it yourself.
On the other hand, if your mattress can be condensed for easy shipping, you'll probably receive a bed-in-a-box. The term "bed-in-a-box" refers to mattresses that are able to be rolled up and shipped right to your door in a convenient package. Many all-foam mattresses are easily folded or rolled and vacuum sealed to fit snugly in a bag or box. Even some innerspring mattresses are able to be transported this way. A bed-in-a-box is cheaper to ship, easier to move, and is a breeze to set up. Check out the above video for a demonstration of how easy ordering and building a bed-in-a-box can be.
Convenient Experience
Mattress shopping online has never been easier. Online merchants are able to show you a variety of mattress types, brands, and prices that you wouldn't find anywhere else. This means you'll have more options that might not be available in a brick-and-mortar store. The convenience of browsing mattresses from your couch is nice too.

Another great thing about shopping online for a mattress is that the decision is totally up to you with no pressure from employees or salespeople. You're free to take as much time as you need to educate yourself, weigh your options, and read product reviews submitted by other online shoppers. Hassle-free mattress shopping has never been easier.