Kitchen Appliance Wish List for Newlyweds
by Staff Writer
Published September 2, 2010 | Updated August 17, 2015
Can't decide what to get for the newlywed couple you know? Creating your gift registry and not sure what to put on it? The right kitchen appliance can make a new life together much easier. While there are some appliances that don't get used very often, any bride or groom would get lots of use of any of the small appliances on this list.
Best Appliances for Newlyweds: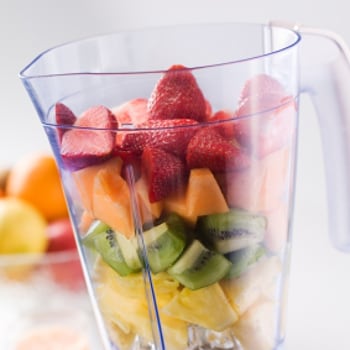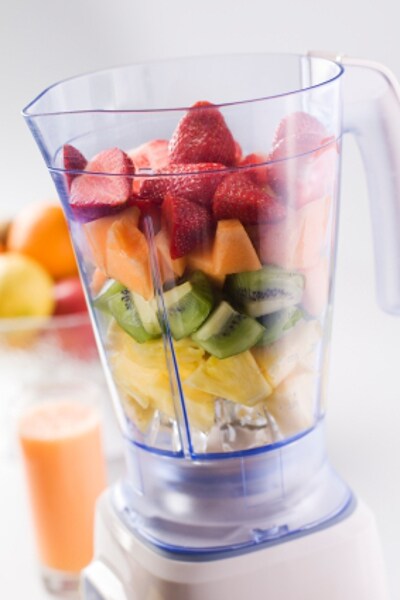 Create or Find a Registry Here ▸
Blender

These are often the number one kitchen appliance on people's registries, and with good reason. Blenders are the best appliance for quickly pureeing ingredients for soup, salsa, and dips or making healthy fruit smoothies. When you're looking to give a blender as a gift, also consider immersion blenders. They are smaller, handheld versions of the standard blender and are great for making smoothies in a cup or for blending hot soup ingredients without the risk of hot splatter.

Mixer

If the couple loves to bake, they are sure to appreciate a new stand mixer. They're perfect for taking the work out of making homemade food. If the couple already has one, or you are looking to give a smaller gift, consider giving a hand mixer. These are great tools when the chef is cooking for two. A quality hand mixer usually has five speeds and removable beaters for easy cleaning and storage.

Toaster Oven

Not only are toaster ovens great time savers, but they can also do much more than just toast bagels. In fact, toaster ovens are one of the most versatile kitchen appliances. They can do everything a basic toaster does, and they cook things like mini frozen pizzas, quesadillas, and garlic bread. Toaster ovens heat up much faster than a regular oven, which saves both time and money. They generally take up less counter space than a microwave oven and give food a crisp texture that microwaves can't. Some even come with extra features, like warming settings and pizza trays.

Electric Grill

Do the newlyweds love to cook? Consider giving them an electric grill. They provide the same grill marks and outdoor barbecue flavor as outdoor grills, but you don't have to wait for summer to use them. Electric grills can handle almost all the same foods outdoor grills can, including vegetables, burgers, steaks, and kabobs. They are also perfect for creating panini or grilled sandwiches. Most come with top and bottom grill plates, meaning the food is cooked evenly from both sides, which speeds up the cooking process. These plates are usually ribbed, providing the tell-tale grill marks, and most grills are designed to drain fat away from food, creating a healthier meal.

Coffee Maker

A morning cup of coffee is an essential for most people, and a new coffee maker is sure to get daily use by the newlyweds. Single serving K-cup coffee machines are still popular, but if the couple are foodies, you'll want to look for a coffee maker that brews fresh-ground beans. A delay timer is a helpful feature because you can prepare the coffee the night before and set it to automatically brew moments before you have to get up in the morning.