iPod and MP3 Player Accessories Buying Guide
by Staff Writer
MP3 players and iPods help make your music and video library portable and convenient to enjoy anywhere. MP3 player and iPod accessories provide those extra functions that make a digital music player into custom personal audio system all your friends will envy. This MP3 player and iPod accessories buying guide will list a few cool add-ons available and help you decide how to buy MP3 player and iPod accessories that work for you.
iPod and MP3 Player Accessories: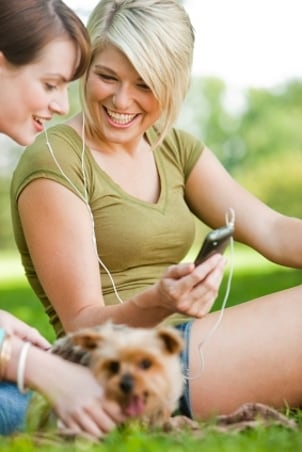 Shop MP3 Player and iPod Accessories ▸
Find MP3 accessories that fit.

MP3 players and iPods come in many sizes and so do MP3 player and iPod accessories. Check the description of MP3 accessories, like cases and armbands, to be sure that the dimensions match your player.

Look for accessories that improve functionality.

Your iPod doesn't need to be just a portable music player when you have the right iPod accessories. Check out iPod docks and MP3 player docking stations that will charge your player and play music and videos at the same time.

Stay powered up with MP3 chargers.

Be ready to plug in anywhere with adapters and chargers for your MP3 player. You'll find MP3 player and iPod accessories for connecting to your computer, power ports in your car and regular electrical outlets. Many MP3 player and iPod accessories use USB and FireWire connections to power up and transfer song and music data from your computer to your player. You can even find MP3 player and iPod accessories to give your player a quick boost, like connectable batteries and solar chargers.

Connect to various audio outputs with MP3 accessories.

Adapter cables allow you to connect your digital music player to home theater speakers, split signals between multiple devices and even connect to a full surround-sound stereo system. Depending on your vehicle, you may be able to connect your player to your car stereo with MP3 player and iPod accessories or cables. Common adapters will let you connect through your cassette player or audio ports on your stereo and even transmit FM signals directly to your FM radio.

Protect your player with a durable case.

Cases may be one of the smartest MP3 player and iPod accessories you purchase. They protect your music player from damage and give you a chance to personalize your player. Some cases allow you to dock or recharge your digital audio player without removing the case. Digital audio cases are available in several materials:

Leather: This is the premium case material for MP3 player and iPod accessories like cases and armbands. Leather is stylish, durable and flexible.

Metal: Often called "armor," metal cases provide the most protection. A metal case, padded with felt or rubber, shields your player from jolts and scratches.

Silicone: Commonly called "skins," silicone cases come in so many colors and designs, everyone can find something they like.

Make sure your cases provide access.

MP3 player and iPod accessories aren't very useful if they block access your player. Check to see if the control wheel is covered or if the screen protector still allows you to use the touch screen. Well-designed player accessories won't hamper your usage.

Make your music wireless.

Any audio system with an FM radio can play the audio from your MP3 player or iPod when you use an FM transmitter. FM transmitters are MP3 player and iPod accessories that give more flexibility and convenience than cables. Just set your radio to the appropriate FM frequency and you'll have your own custom radio station. Good MP3 player and iPod accessories with this feature will work on multiple frequencies and have a range of at least a couple of feet away.

Pick up quality headphones for superior audio.

The most basic iPod and MP3 player accessories are good headphones. That crystal clear digital audio deserves to be heard over a quality set of earbuds or over-ear headphones with a high frequency response and gold-plated connectors.

Take care of your cables.

Be careful how you roll up audio cables and wires on your MP3 player and iPod accessories. All wires have a natural twist, and wrapping wires the wrong way can kink or break thin wires.
Tips from Overstock™
If you love good audio and video, you deserve a great home theater system. Enjoy your music on a large screen HDTV and home theater surround sound system. Then you can use MP3 player and iPod accessories to enjoy your MP3 audio on your home theater as well.
If you want to take that iPod or MP3 player on the road, Overstock.com has great car audio options, as well as GPS navigation systems, car alarms and radar detectors. Getting lost and bored on the road is a thing of the past. Make sure you have the latest in automotive electronics to keep you comfortable and on the right track.