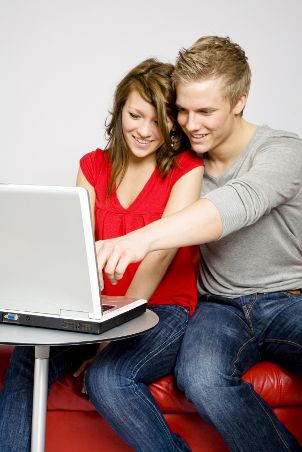 Giving an engagement gift is a chance to celebrate an important step in a couple's relationship and help them prepare for their wedding. Family and friends often choose to give gifts to the engaged couple as a way to show support, but finding the perfect present can be tricky since gifts will also be given at showers and the wedding reception. The best way to shop for an engagement gift is to look for items that can help the couple prepare for their wedding while still celebrating their exciting news.
Buying Engagement Gifts:

Guide them on their way. Every couple preparing for a wedding can use a detailed wedding planning guide that helps them stay organized and focused. Give the couple a wedding checklist for the ceremony and reception or a planner that lets them schedule all the events they will be participating in. Good wedding planning guides can be of immeasurable assistance and make great engagement gifts as the couple wades through the stressful waters of wedding preparation.

Be our guest. Guest books, for both the wedding ceremony and the showers that often precede a wedding, also make good engagement gifts. Well-designed guest books that coordinate with the wedding colors and theme are thoughtful gifts that will be cherished keepsakes after the big day. Journals and diaries also make good gifts because they allow the couple to record certain moments or feelings surrounding their engagement.

Raise your glass. Another wedding necessity that couples appreciate receiving as an engagement present is a set of champagne flutes that can be used for toasting at their wedding reception. Champagne flutes are easy-to-forget items, especially with all the other last-minute wedding details, which makes them ideal engagement presents.

Picture a dream wedding. Between the couple's wedding showers, bachelor and bachelorette parties, wedding, reception and honeymoon, they are bound to have hundreds of memorable photographs to frame or store in an album. This makes picture frames and photo albums perfect engagement presents. From simple frames for candid 4 x 6 photos to engraved silver 8 x 10 frames for posed wedding portraits, the couple will appreciate all types of picture frames. Photo albums specifically designed for weddings are perfect for engagement gifts, though smaller albums are good for organizing wedding shower, bachelor and bachelorette party photos and snapshots from the honeymoon.

Buy Bridal Gifts
Back to Guides Directory