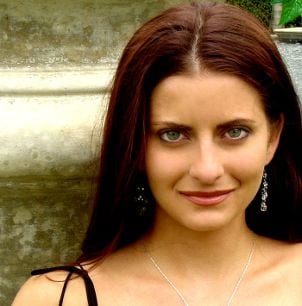 A lovely pair of drop earrings can give any outfit a quick punch of color and sparkle. Drop earrings are especially flattering with dresses. You can easily transform into a flowing, moving vision when you pair the right earrings with your collection of cute and fun dresses. Use these jewelry tips to select the perfect pair of drop earrings for every style of dress in your wardrobe.
Wearing Drop Earrings:

Short dresses: Short dresses are perfect for warm spring Saturdays, and they can also be paired with colorful tights when you need something to wear to the office. Accessorizing short dresses can be a challenge because you don't want to add too much bulk in one place. When selecting jewelry to wear with shorter dresses, look for one statement piece and keep other jewelry to a minimum. A nice pair of drop earrings will do the trick. Slender gemstone teardrop earrings are ideal. Choose a pair in a color to match your dress, tights or shoes. Chain earrings are also fun. Chain-style drop earrings will add just a bit of sparkle to the outfit and have a slimming effect on your face and neck.

Long dresses: Long dresses are very fashionable at the moment because they are easy to wear and they are comfortable. When wearing a long dress, feel free to accessorize more heavily than you would when wearing a short dress. Elaborate drop earrings are fabulous with long smocked dresses and empire-waist beach gowns. Colorful chandelier earrings will complement bright dresses with dramatic lengths.

Modern dresses: Modern dresses are sleek and cool, and most are available in neutral hues, such as black, white, grey and beige. Fashion-forward dresses can benefit from colorful accessories. Vibrant drop earrings will go a long way in personalizing a modern dress. Look for red coral cluster earrings, multicolored glass earrings and hot pink beaded earrings.

Vintage dresses: Vintage dresses and vintage-inspired clothing are a big part of the fashion scene right now. To keep a vintage dress fun and light, look for drop earrings with tons of personality. Novelty resin and plastic earrings in eye-catching designs and shapes are perfect for vintage dresses. Drop earrings featuring peace signs, animals and retro toys will add a lot to your collection of vintage dresses.

Buy Drop Earrings
Back to Guides Directory