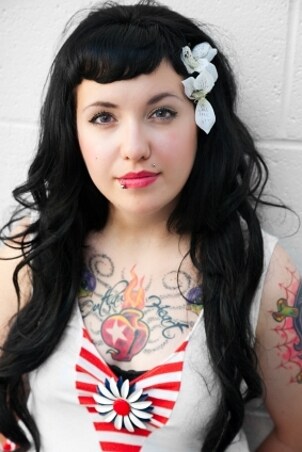 If you are looking for an easy way to add femininity and individuality to a T-shirt or a quick way to add flair and elegance to an old handbag, consider purchasing a new brooch. Brooches and pins come in many jewelry styles to suit your personal fashion preferences. A vintage floral brooch embellished with diamonds or gemstones can bring a several-year-old cardigan back to life, while a colorful novelty pin made of wire or plastic personalizes a canvas tote. When shopping for designer jewelry and fashion jewelry, consider a brooch for its versatility and unconventional style. Brooches and pins also make great jewelry gifts. Allow us to help you incorporate lovely fashion jewelry brooches into your daily style.
Wearing Brooches:

Accessorize an accessory: Pinning a brooch onto a handbag, scarf, hat or belt is a great way to showcase this piece of designer jewelry. Accessories don't have to be generic; you can dress anything up with a beautiful antique pin or shiny brooch. Purchase a standard fabric bag very affordably and add a brooch, a colorful scarf and a few charms to create a handbag that is unique and sparkly.

Reach for a classic: Sweaters and shawls are the most traditional places for a pretty brooch, and you can easily indulge in the trend with a beautiful pin of any size. Wear your brooch proudly on the front of your favorite cable knit sweater for a nice look that can go from the office to a first date. Fasten a luxurious wrap around your shoulders with a gorgeous pin and you are ready for a nice night out.

Get creative: Brooches are versatile, leaving a lot of room for creativity. Pin a brooch to a piece of fabric to make a bracelet, necklace or ring. Wear a lovely pin in your hair instead of a clip or barrette. You can also use brooches in home decor. Use a favorite antique brooch to pin back drapes or decorate a throw pillow.

Buy Brooches and Pins
Back to Guides Directory