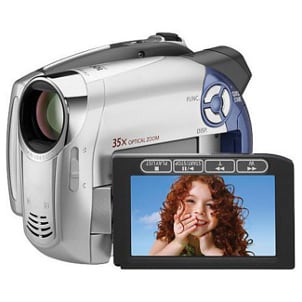 Things You Need:
DVD camcorder
Connector cable
Computer
Filming family gatherings, vacations and other scenes with your DVD digital camcorder is the easy part of making home videos. When you're finished recording, you may want to transfer that video from your camcorder to your computer for editing or to share with friends and family. Here are a few simple steps for transferring your video and freeing up your DVD camcorder to shoot more video.
Exporting Camcorder Video:

Install any necessary software. Many video cameras come with included video-editing software or a program to help you manage and convert your video files. If your DVD camcorder came with software, you may need to install it in order for your computer to be able to communicate with the video camcorder.

Find the right connector cable. Typically, your DVD camcorder will include a connector cable. The most common cables used by DVD camcorders are USB, Firewire and normal A/V cables. You must have a matching port on your computer or an adapter cable, which can fit both the ports on the camcorder and the computer.

Connect your DVD camcorder to your computer. Use the connector cable to connect to the port on the camcorder. Check your user manual for the location of the port. USB ports and Firewire ports on computers are usually located on the back of the computer case; laptops may have them on the sides.

Access and save the video files. Once connected, your computer may automatically detect your DVD camcorder and open the necessary folders or programs to access the video files. Otherwise, you may want to search the drives directory folder on your computer. The DVD camcorder may be listed by name or as an external storage device. You can then open the drive that corresponds to your newly attached DVD camcorder and copy the files into the desired folder on your computer.
Tips:

If your computer has a DVD drive that reads DVD-R or DVD-RW discs, you can copy the video files directly from your recorded DVDs to your computer.

Video files come in a number of different formats. You may need to download additional software to view the video files that your DVD camcorder records in.

Buy DVD Digital Camcorders
Back to Guides Directory