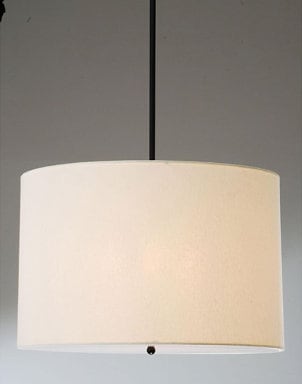 If your kitchen looks tired, why not update it with brand-new kitchen lighting? New kitchen pendant lights or a unique chandelier could be just what your space needs for a fresh makeover. In fact, the right kitchen light fixtures add that extra touch that makes a kitchen shine. Whether you want to install recessed kitchen lighting in your home or just want to update a few existing light fixtures, the following tips can help you find lighting that will last for years and keep your kitchen looking great. Read on to learn about selecting kitchen lighting for your home.
Selecting Kitchen Lighting:

Size: In order to determine what kind of lighting will be appropriate for the space, it's important to measure your kitchen. In a cozy kitchen, you need small light fixtures capable of producing enough light without dominating the space. Large kitchens will allow you to accommodate larger, more dramatic lighting designs.

Form and function: A kitchen needs both task lighting and ambient lighting. Sinks and food-preparation spaces need to be well-lit with efficient task lighting, but dining areas are enhanced by ambient fixtures, such as chandeliers and kitchen pendant lights.

Style: Look at kitchen lighting ideas that appeal to your taste, your budget and your home-lighting design. Hundreds of different options are available, from tasteful recessed kitchen lighting and track lighting to kitchen-island pendants. Under-cabinet lighting is an option if your kitchen is small and there is no overhead lighting fixture.

Design: Keep your home's architecture and the overall design of the kitchen in mind so you can choose the kitchen light fixtures that are appropriate in this room. In addition, consider clearance space beneath the light. You may need to consider light fixtures that sit flush with the ceiling if your kitchen is cramped.

Wiring: Choose types of kitchen lights that will be easy to install based on your home's wiring system. If you are replacing an existing fixture, it is important that the wiring be similar enough to avoid the cost of rewiring. If you have only one overhead center light, choose track lighting with multiple directional bulbs that can direct light in different directions.
Tips from Overstock.com:

If you are unfamiliar with home-wiring techniques and local electrical codes, hire a professional electrician to help you install your new kitchen lights properly.

Buy Home Lighting
Back to Guides Directory