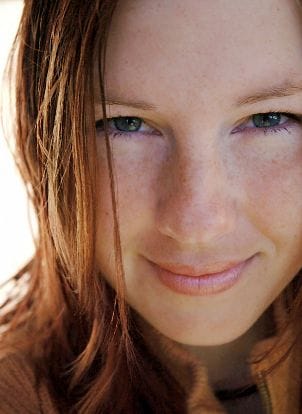 There was a time when preventing wrinkles was mostly a concern of middle-aged women. Today, this attitude has changed, and people of both genders and all ages are seeking safe, effective ways to keep wrinkles away. Fighting wrinkles is easier than ever before with the invention of new anti-aging products and techniques. If you are looking to prevent wrinkles, you may be wondering which skin products are right for you. These tips will help you prevent wrinkles with skin care.
Preventing Wrinkles:

Choose the right products. To prevent wrinkles with an anti-aging skin care regimen, it is important to select products that will give you results. Good skin products are available in a wide range of prices. To pick good anti-aging products, check the ingredients. Antioxidants are great for fighting wrinkles, and many products contain various antioxidants, including those with fruit extracts. Hyaluronic acid is also a good anti-aging product because it helps stimulate collagen growth. Products with natural ingredients are beneficial in a variety of ways, and any product that seeks to hydrate the skin can also help prevent wrinkles.

Protect your skin from the sun. Sun exposure can cause serious damage to your skin, including premature aging. It is best to get into the habit of using a sunscreen every day in order to reduce sun damage. Moisturizers containing an SPF formula will help keep you in the routine of sun protection. Many makeup products also include sunscreen, so it doesn't have to be difficult to protect your skin from sun damage. It is also a good idea to use sunscreen on your hands and neck daily, as these areas are prone to developing wrinkles, too.

Develop a skin-care routine and stick to it. All the most expensive anti-aging products in the world won't do anything for you if you don't use them. Most anti-wrinkle products take time to work, so using them every day is vital in order to see results. Wash your skin morning and night and always apply moisturizer. Follow manufacturer's guidelines when using creams and serums. Some eye creams will recommend nightly application, while other formulations will call for several applications per day. When applying anti-aging products, be gentle. Don't pull or twist the skin, always work gently in an upward direction.

Use makeup carefully. Caking on layers of thick makeup is not the best way to age gracefully. Many times, heavy makeup application can increase the look of wrinkles and fine lines. Makeup that reflects light can do wonders for covering up wrinkles and blemishes. Foundation, powder, blush, eye shadow and lipstick with quality or natural ingredients can also help keep skin looking young. Reducing the amount of makeup you wear can help promote healthy skin by allowing oxygen to enter the pores, so it is best to use makeup gently when trying to prevent wrinkles.

Maintain a healthy lifestyle. Eating healthfully, getting the right amount of exercise and drinking enough water can help improve the appearance and condition of your skin over time. Getting your vitamins and water from within the body will always improve the outside of your body. Also, do your best to reduce stress. Worry and fatigue can easily show up on your face.

Be smart about extreme conditions. Some unavoidable situations can stress the skin and promote wrinkles. When flying, be sure to keep your skin and body hydrated, as high elevations and pressurized conditions can be hard on the skin. Extreme heat can also be bad for your skin. Staying hydrated inside and out can help you fight the aging affects of high temperatures.

The content on this site is not intended to substitute for the advice of a qualified physician, pharmacist, or other licensed health-care professional. The products may have additional information and instructions on or inside the packaging that you should carefully read and follow. Contact your health-care provider immediately if you suspect that you have a medical problem. The use of dietary supplements may not have been evaluated by the Food and Drug Administration and is not intended to diagnose, treat, cure, or prevent any disease or health condition.

Buy Anti-aging Products
Back to Guides Directory