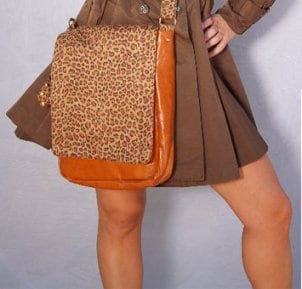 Things You Need:
Pins and buttons
Patches
Fabric marker
You may want to personalize your messenger bag for several reasons. Whether you want to increase style, convenience or security, you can achieve it by adding personal touches to your messenger bag. If you're looking to personalize your messenger bag but don't know where to start, don't fret; it's a surprisingly simple process. Take a look below to learn how to personalize messenger bags.
Personalizing a Messenger Bag:

Secure it. One essential personalization for every messenger bag is your contact information. Messenger bags are often used to carry some of your most valuable belongings, and in case of loss or theft, it's smart to mark it as yours with your name and phone number. Many messenger bags are made with places for you to write down your contact information, but if yours doesn't have a specific place set aside, there's no need to panic; just create your own space with a washing machine-safe fabric marker.

Have fun with it. Adding pins and buttons is the easiest way to personalize a messenger bag, and it's also the most fun. If you already have a button collection on hand, pick some of your favorites and outfit your bag. If you don't have any pins or buttons available, get shopping. Find buttons featuring your favorite bands, cool art or fun phrases that say something about you, and use them to customize your messenger bag and pin down your style.

Patch it up. Patches, like pins and buttons, are a great way to add a bit of stylish fun to your messenger bag. Look for patches that suit your style and interests, and then use them to give your messenger bag extra flair. Keep in mind that some patches require sewing, so if you're not up to stitching, look for iron-on patches instead.

Paint it. Many messenger bags are made of canvas, just like an artist's canvas. Get creative and paint a design on your bag with acrylic paint. If you get tired of that design, you can always paint over it and start again.

Buy Messenger Bags
Back to Guides Directory