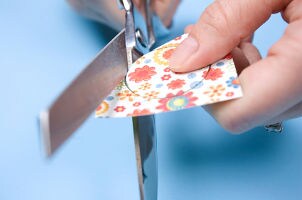 Things You Need:
Sticker machine
Pictures
Craft embellishments
Fabric
Laminating tools
Adhesive cartridge
Stickers are versatile and fun. They can be used to add flair to scrapbooking, cards and crafts, and they have endless appeal to children. Making your own stickers is a great craft project that gives you unique embellishments to use in a variety of ways. It is also a good way to save money and use up bits of leftover paper. With a sticker machine and a few craft and scrapbooking supplies, you can enjoy making your own stickers and fill your craft collection with a variety of lovely designs.
Making Stickers:

Shop for a sticker machine. Sticker machines are available in many styles and sizes. Small, basic sticker machines are perfect for making your own stickers and can be simple enough for children to use, while more advanced sticker machines will have a variety of other functions, such as laminating capabilities. Some sticker machines can even make magnets. Choose a sticker machine that has the right combination of functions and simplicity to suit your crafting needs.

Choose pictures and designs. Sticker machines can make any picture or scrap of paper into a sticker. You can make stickers out of snapshots of your children, magazine clippings, scraps of wrapping paper or your own artwork. You can also use your sticker machine to make stickers out of craft items, such as doilies, ribbon, lace or even a nice crisp fall leaf or fresh flower petal. After all, getting creative with your sticker machine is half the fun. Try making stickers out of a variety of items in your home or purchase fun fabrics, such as leather and velvet, for sticker-making.

Refer to the manufacturer's instructions when making your first set of stickers. You might choose to laminate your photos or craft items before applying the sticker adhesive, in which case, a combination sticker maker with laminating capabilities will come in handy. With most sticker machines, the process is as simple as placing the item in the machine and pressing a button or turning a knob. And most sticker machines are small enough that you can take them anywhere, whether you want to impress your scrapbooking friends at your next get-together or help your child with a project at school.

Buy Sticker Machines
Back to Guides Directory