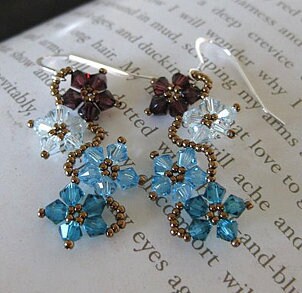 How much fun and satisfaction would you have in creating jewelry for gifts or for yourself at a reasonable cost? Jewelry making is a hip and stylish trend that keeps growing in popularity. Even if crafts aren't your hobby, you'll find that kits and idea books make it easy to design stylish necklaces, bracelets and earrings. Find out why jewelry making is such a big part of the arts and crafts industry.
Jewelry Made by You:

What Do You Want to Do Next?

Shop for Loose Beads
Shop for Jewelry-Making Tools
See All Jewelry Supplies
See All Guides
Read More Craft Guides
Learn More about Jewelry Crafts