How to Make a Bed More Comfortable
by Staff Writer
Published April 28, 2010 | Updated June 30, 2015
A great night's rest is one of the best ways to have a great day, which is why the comfort of your bed is so important. Ensuring its comfort is a simple process, so there should be no excuse for restless nights. If you feel like your bed isn't as enjoyable as it should be, try following these steps. It may not take much to improve your sleep.
Make Your Bed Comfortable: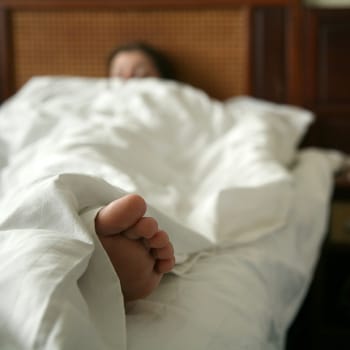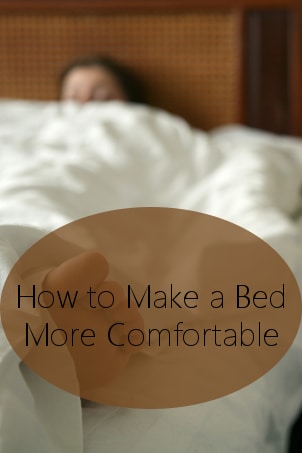 Save on Everything for Bedrooms ▸
Things You'll Need
Bed with mattress
Baking soda
Mattress topper
Sheets
Blankets
Pillows
Ensure Cleanliness

Freshening up your mattress will help you sleep better because you'll rid it of dust, dust mites, and moisture, all of which can make it hard to breath easily while you sleep. Shake baking soda over your mattress, and then let it sit for an hour or longer while it draws out the dirtiness. Then vacuum the mattress thoroughly, using an attachment if needed.

Use a Mattress Topper

If you sleep on your side and you wake up with achy joints, make your bed softer with a mattress topper. Adding a mattress topper to your bed is also the easiest way to increase comfort. There are a variety of mattress toppers to choose from, including supportive memory foam toppers, fluffy down featherbeds, and hypoallergenic alternative down featherbeds.

Upgrade Your Sheets

Dress your bed with high-quality sheets that are right for the season. Surrounding yourself with weather-appropriate fabrics will drastically improve the comfort level of your sleep; use lightweight sheets in summer and cozy flannel sheets in winter. Higher thread count sheets, 400 thread count and up, are very smooth and comfortable, but the material your sheets are made from will make the greatest difference in the feeling. If you need help staying cool while you sleep or if you have sensitive skin, look for sheets made of these materials.

Sheet Material Matters:

Tencel® sheets are more absorbent than cotton, softer than silk, and cooler than linen.

Bamboo is well-known for being an eco-friendly material, but you may not know that bamboo sheets are also lightweight and silky to the touch.

Modal® is a microfiber, which means Modal® sheets with a lower thread count will be as silky and smooth as higher thread count sheets of other materials.

The long fibers of Egyptian cotton mean that Egyptian cotton sheets are lightweight yet long-lasting.

Add the Right Pillows

Find pillows that are the right level of firmness for the way you sleep. For help choosing the right pillow, read our pillow buying guide.

Choose Your Blankets

Choose your blankets based on how warm you like to be. If you don't like to get too warm, choose a lighter bedspread or quilt. If you want more warmth, you'll probably prefer a comforter or a down duvet, and you may also want to keep a throw blanket at the foot of your bed for extra chilly nights.