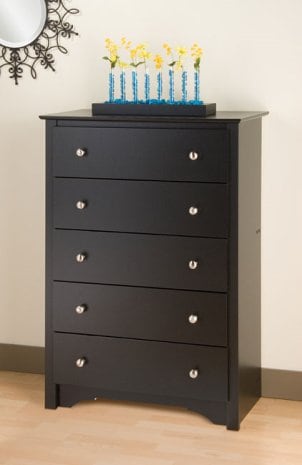 Lining a chest of drawers is easy, fun and a great way to keep your bedroom feeling fresh. By lining a drawers in you dresser, you can add style and, if you like, a fresh scent to your drawers. Take a look below to learn how to line a chest of drawers.
Lining Dresser Drawers:

Select the liner. Select the type of drawer liner you would like. Aside from a variety of patterns and colors, drawer liners also come in various materials, like non-slip, PVC-coated rubber and paper.

Decide on fragrance. Decide if you would like your drawer liners to have a subtle fragrance. By adding a scented liner to a chest of drawers, your clothing or lingerie will have a gentle fragrance after washes. Popular scents include lavender, plumeria, rose, vanilla and cotton.

Measure the drawers. Measure the dimensions of the bottoms of the drawers. Measure the length and width of the drawers and add an inch to those measurements to allow for mistakes in cutting or seam folds. It's easier to trim liner down if it's too big rather that cut a new sheet if it's too small.

Cut. Cut the liner with a pair of scissors based on the measurements you took of the drawers.

Apply the liner. Apply the drawer liner to the bottom of each drawer. If you chose a self-adhesive style, peel off the paper backing to reveal sticky adhesive. Carefully place the top two corners of the liner paper into the two top corners of the drawers to ensure you will get a proper fit. Once you have attached the corners, use one hand to smooth the rest of the liner onto the drawers, removing any air bubbles as you go. If you have a simple paper liner, place the paper on the bottom of the drawer, as it won't have any adhesive.

Store clothes. Place your clothing back into the drawers. Once or twice a year, switch out scented liners to keep clothes fresh throughout the year.

Buy Dressers
Back to Guides Directory