How to Host an Awesome Halloween Party
by Andrea Sparks
Published February 10, 2012 | Updated August 19, 2015
Hosting a theme party is a fun way to get family and friends together. When October rolls around, it's time to don a costume and invite family and friends for a night of fearsome festivities. Halloween parties can be as simple as a neighborhood costume party or as elaborate as a living-dead dinner party. Whatever you choose to do, make sure your party is one to remember with these tips on hosting a frightfully fun Halloween party.
Throwing a Halloween Party: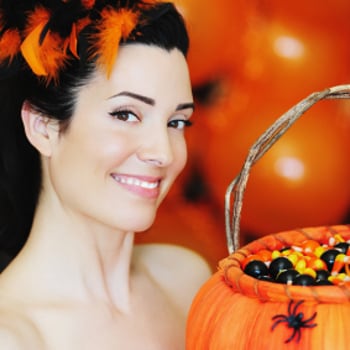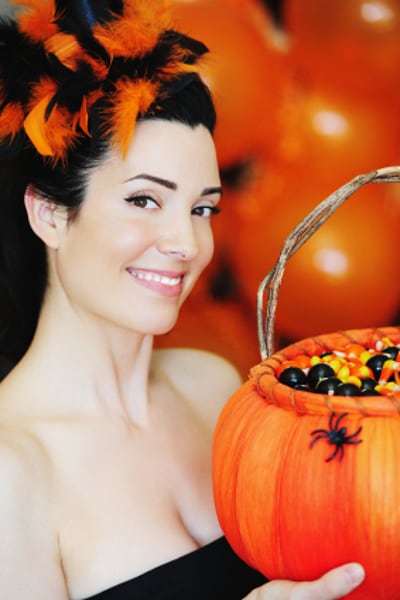 Save on Everything for Halloween ▸
Choose a Theme

Giving your party a theme makes it more fun your guests and easier for you to plan. You can opt for a classic costume party or take it a little further and plan a midnight masquerade or blood-curdling murder mystery. The more creative you get with your theme, the more fun it will be to host your party. Ask guests to come dressed as zombies, vampires, or slasher-movie victims, and plan everything from party games to party decorations around your theme.

Send Invitations

Get your guests excited ahead of time with hand-delivered invitations. Keep in mind that invites can be more than a basic card. Send your guests a mini coffin for a spooky vampire party or a character outline and clues for a murder mystery. Deliver your invitations at least two weeks ahead of time to allow your guests time to find a costume and prepare for the party.

Select a Location

Think about how many guests you'll be entertaining and find a space that will accommodate them. This could mean your own dining room for an intimate but spooky dinner party with a few friends, or maybe you need to rent a local event space for a larger group. If you are having dining and dancing, make sure you have enough room and separate spaces for each. Choose a location that you can easily decorate and clean.

Set the Mood

The right Halloween decor really helps guests get into any party. Set a spooky scene lit with jack o' lanterns on the doorstep and black candles on buffet tables. Or turn your house into a haunted mansion with faux spider webs, dim lighting, and organ music in the background. Set up plenty of skeletons and treasure chests for a haunted pirate party or radioactive symbols and "Do Not Enter" signs for the zombie apocalypse. The more you decorate for your theme, the more fun you'll have.

Serve Frightening Food

Get into the spirit with spooky foods and drinks. Serve green and orange cocktails at the bar or bubbling root beer out of a cauldron. Use seasonal ingredients, like pumpkin, to give your party a Halloween touch. Look for recipes that turn regular food into creepy treats, like spider cookies and bone breadsticks. Prepare what you can ahead of time to reduce the amount of work you have to do the day of the party.