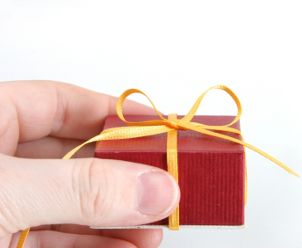 Bring the romance of striking gold to your ensemble with Black Hills gold jewelry. This stunning jewelry offers gold lovers a range of fantastical colors in beautiful, nature-inspired patterns. Black Hills gold jewelry makes a delightful gift on any occasion. Stunning gold will light up her face on Valentine's Day, and Black Hills gold jewelry is perfect for commemorating a high school graduation.
Giving Black Hills Gold Jewelry:

Colors: Black Hills gold is unique and colorful. Black Hills jewelry is a wonderful jewelry gift for the man or woman who likes a little color in their precious metal jewelry. Black Hills gold jewelry features yellow, pink, green and red hues. These colors are created when pure Black Hills gold is alloyed with another metal. Pink and red gold are created when the yellow gold is alloyed with copper; green gold is created when the yellow gold is alloyed with silver. When choosing Black Hills gold as a gift, consider the colors to select the right hues for the recipient. Many pieces of Black Hills gold jewelry combine yellow, red, pink and green gold into one design; other Black Hills jewelry incorporates just one or two colors.

Styles: It is very important to consider style when choosing jewelry gifts. Traditional Black Hills gold jewelry features grapes, leaves and other natural patterns. Legend states that the creator of Black Hills gold jewelry dreamt of this pattern after losing consciousness due to hunger and thirst. This pattern is characteristic of most pieces of Black Hills jewelry, but conventional and contemporary styles are both available. Be sure to choose the jewelry style that will be most appreciated by the recipient. Conventional Black Hills gold jewelry features elaborate designs of leaves, grapes and other nature-inspired patterns. Contemporary Black Hills jewelry may incorporate this classic pattern with other designs. Look for jewelry showcasing animals, gemstones and fantasy creatures.

Pieces: You can choose from a wide variety of pieces when looking for a Black Hills gold jewelry gift. Rings are popular; select a band-style ring or an elaborate cocktail ring. Necklace pendants are also good choices. Religious jewelry with Black Hills gold embellishments is also available.

Buy Jewelry
Back to Guides Directory