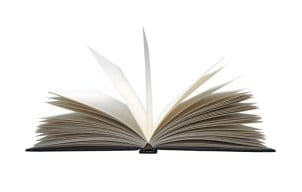 Things You Need:
Calendar of community events
Children's books that would interest your child
Patience
The ability to read is one of the most important skills that a child can develop at an early age, because reading can help a child learn social skills, vocabulary and facts about the world. Thus, it's important to encourage a positive view of reading from an early age. The joy of reading can start very early as long as you take the time to read with your children. Read children's books with your child for at least 20 to 40 minutes per day to start a lifetime of reading. If you'd like to foster a love of books in your children, there are a number of simple steps that you can take to help with this goal.
Getting Your Kids to Read:

While your child is still a baby, set aside 10 to 15 minutes a day to read a colorful children's book out loud to him or her. The storyline should be extremely simple, and the book should be made of a material that's fun to touch (like cloth). Be sure to allow your child to handle and play with the book and encourage him or her to point at the characters when you mention their names.

When your child is a toddler, give him or her a set of engaging children's books. As you read books to them aloud, help the child to turn the pages. At this stage, you should also show your child that you enjoy reading as a leisure activity. Create a family reading night by turning off the TV and settling everyone down with a few beloved books. Ensure that there is an ample collection of books to choose from that will gain a child's attention. For example, if your child is interested in dinosaurs, purchase some children's books on dinosaurs.

Try to block out at least 20 to 40 minutes per day for reading with your children. If they believe it is special time with you, then they will start to look forward to the time each day and will associate reading with good memories. When you're reading to your kids, make sure that everyone is comfortable and that the session is not forced.

Check your local library for supervised activities for children, like puppet shows, movie showings or storytime classes. These activities can make learning about words a fun and social event.

Use a community calendar to find events like concerts, zoo trips or special exhibits at a museum. Then, prepare for these events by giving your children kids' books that deal with music, animals or art. Find out which events interest your child the most and consider attending those on a regular basis.

When your child is in school, ask about the stories that he or she is reading. Over the weekend, try writing a sequel to these stories with your child to explore the lives of the characters even further. With this step, your child will begin to enjoy creative writing as well as reading, taking him or her even closer to a lifelong love of books.

Buy Children's Books
Back to Guides Directory