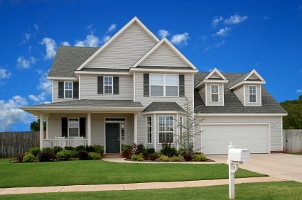 Why buy home insurance? Protecting your home and everything in it is the main reason. Insurance can also protect your bank account in a costly emergency. Working with your insurance company is often the easiest and most affordable way to get help during an emergency and recover finances when your property is damaged. Additionally, the majority of mortgage lenders require you to acquire and maintain a home insurance policy, even if only in the first few years of your new mortgage. Whether you are a long-time home insurance policy holder or you are looking for a new plan to protect your investment in your first home, this is how to get the most out of your home insurance.
Smart Home Insurance Usage:

Contact your insurance company first in an emergency. If the worst does happen, call your insurance company first. They will refer you to their preferred clean-up company or disaster crew, which makes it easy when it's time to file your claim. If you have some flooding in your basement, for example, your insurance company can recommend their preferred emergency water clean-up company. They may even refer you to a plumber and a carpet professional.

Choose a home and auto bundle plan. You can save money by using the same company for your home and auto insurance. Many companies offer combo plans on a variety of different insurance types. Working with just one insurance company is also very convenient for billing and payments.

Weigh the advantages of changing insurance providers. Switching insurance providers can save you a lot of money. A new plan with a new company may be more affordable than your current policy. On the other hand, some companies offer discounts to long-term members, so check with your provider to find out if they offer this benefit.

Pay attention after filing a claim. Imagine that you had an emergency, and you got it taken care of right away. Once you receive your settlement, your insurance company may decide that you are high-risk. Of course, you know that emergencies can happen to anyone, but you'll need to decide if it's worth it to stay with your current company. They may request that you make repairs on your home. Weigh the costs of these repairs with the money you could save by switching to a new company, and don't hesitate to switch if it's right for you financially.
What Do You Want to Do Next?

Shop for Home Decor
Shop for Furniture
See All Home Products
See All Guides
Read More Online Shopping Guides
Learn More about Insurance