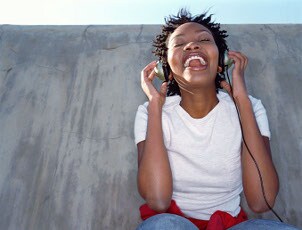 One of the highest-rated TV shows in the history of television, American Idol has forever changed the face of both reality TV competitions and American music. Since 2002, the reality show has found and groomed some of the most talented current recording artists. But it's more than just TV. American Idol has influenced international music, Hollywood, and even the publishing world. If you're only watching Idol on television, there is a whole world you have yet to discover.
The Culture of American Idol:

Music: American Idol has helped to launch some of the biggest musical acts of this generation. The winners have nearly all become household names, and some have an award or two on their mantles. But it isn't just the winners who are creating must-have albums. Many of the contestants throughout the series have found success in the recording industry, becoming celebrities in their own right. Make sure you check out albums from contestants like Clay Aiken, Jennifer Hudson, and Adam Lambert, to name a few, to really get a feel of the impact the show has on today's music. Of course, the show wouldn't be what it is without the celebrity judges. Before American Idol, they had each in their own way cemented a place in the international music industry. During their their time on the show, they were able to mentor the contestants to help them become the newest and biggest acts. Take a look at the history of the judges' music careers with albums from Aerosmith, Jennifer Lopez, Journey, and Paula Abdul.

Movies: American Idol hasn't just affected the music world. With movies like "From Justin to Kelly" all the way up to "Dreamgirls," it can be easy to find your favorite contestant in a starring role. If you're looking for something more reality-based, check out their life stories. Plenty of the Idol contestants have biographical documentaries about them. These docs are the perfect way to get a behind-the-scenes look at your favorite singer. If you're still looking for more, remember that you can always check out the past seasons of Idol on DVD and relive your favorite moments over and over and over.

Books: Most of the people associated with American Idol have put a pen to paper or had one put to paper for them. If you want to learn more about how your favorite Idol star worked his or her way up the ladder of fame, check out memoirs and biographies about Sanjaya Malakar, Kelly Clarkson, or Carrie Underwood. If you want to learn how to sing or play your favorite Kara DioGuardi song, it's just as easy as picking up her songbook. There is even at least one how-to book with an Idol connection: Randy Jackson has written a self-help diet book, so you can get in shape right along with the Idol judge.
What Do You Want to Do Next?

Shop for Music
See all Books, Movies, Music and Games
See All Guides
Read More Entertainment Guides
Learn More about Music