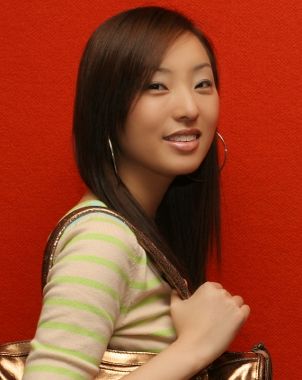 Flat-ironing is a fairly simple way to get a sleek hairstyle and mold your tresses into the exact style that you want. People with naturally curly hair can use a flat iron to get straight locks whenever the mood strikes, while men and women with straight hair can use it to reduce frizz and create more extreme styles. Use these tips to get the most out of your flat iron.
Using a Flat Iron:

Use the right shampoo and conditioner: Many varieties of shampoo and conditioner are made specifically for individuals who use hair straighteners. These products can also help keep frizz at bay and seal the hair cuticle for added shine while protecting the hair against the extreme heat of the iron. If your hair becomes oily easily, consider using a leave-in conditioner instead of an in-shower variety and apply sparingly, only to the ends of the hair.

Choose quality styling products: Blow-drying and straightening can cause damage over time, so it's wise to use specialized styling products, such as a heat-protection spray, to minimize the effects. An anti-frizz serum is great for keeping straight hair sleek. Both heat-protection spray and anti-frizz serum can be applied after you get out of the shower and before you begin styling.

Blow-dry your hair: It's essential for the health of your hair to make sure it's completely dry before using a flat iron. A hair dryer will help you make sure you've removed all the water from your hair. If you have long or thick hair, you might find it helpful to pin your hair into sections using hair clips and then blow-drying the sections one at a time. During the blow-drying process, you can use a round brush to flip your hair under or over, which will help set this style and make flat ironing easier. For an extra-straight style, use a paddle brush to straighten your hair while blow-drying.

Flat-iron your hair: Once your hair is dry, you are ready to use your flat iron. Some flat irons have several choices in heat settings. If you have fine hair, use a lower heat setting. For coarse hair, use the high heat setting. Divide your hair into sections and work on one section at a time. Most people like to flatten the hair from the bottom, pinning the top layer up and pulling down sections as needed. Comb through a small section of hair, carefully close the flat iron onto the strands, and move it downward in one motion; stopping mid-strand with the flat iron can cause damage and kinks. Be careful not to get the flat iron too close to the scalp, as even the lower heat settings can burn you quite quickly.

Shape your style: You can create several different styles with your flat iron. If you want straight locks, move the flat iron in a downward motion. To create soft waves, place a section of hair in the flat iron, rotate it half a turn, and pull through the length of your hair. Create a flipped style by turning the iron under or out at the ends of your hair to set the style. Get creative with your flat iron and create your own signature style.
Flat Iron Tips:

If your hair is frizzy after flat-ironing, smooth it out with a little hair wax or pomade. These products can also help create dimension and texture in your hairstyle.

Flat irons heat up to extremely high temperatures, even on their lowest settings. Take care not to touch any skin with your flat iron. A hot flat iron can also leave burn marks on bathroom countertops. Opt for a flat iron with an automatic turn-off button to eliminate any risks.

Buy Flat Irons
Back to Guides Directory