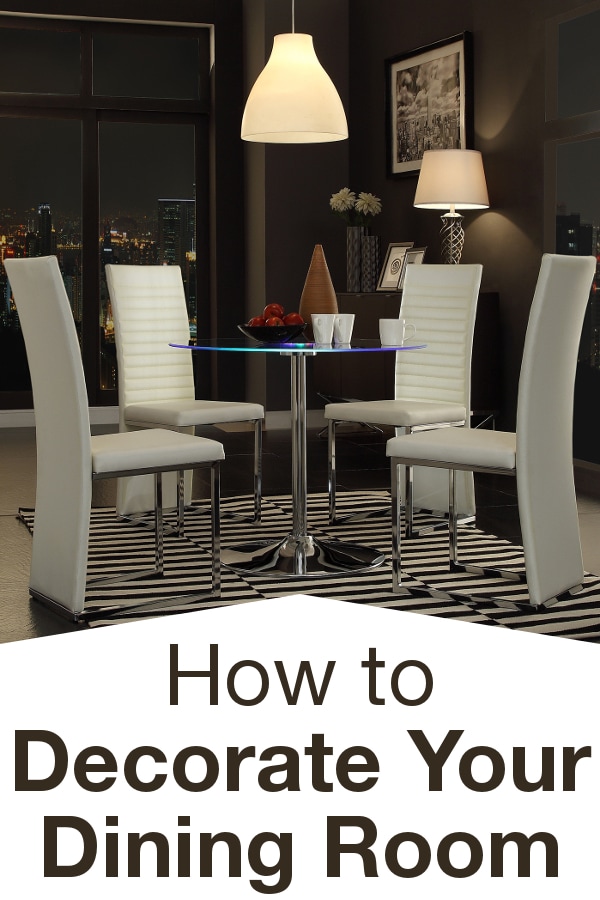 SHOP DINING ROOM NOW >>
Your dining room is the place where you'll enjoy many meals with family and friends. When the room feels comfortable, looks stylish, and accommodates all your guests, every meal you eat there will feel like a celebration. Once you've read our dining room furniture buying guide and you've chosen your dining table and chairs, you can sit down and eat. But don't stop there! You need more than just the basic dining room furniture to make it feel complete. Here's what to shop for.
Fill Your Dining Room:

Buffet: Not only can you use a buffet to serve food buffet-style as the name suggests, but this versatile piece of furniture (also known as a sideboard) can be used to store dishes and serveware when they're not in use, and it's the perfect surface for a vase full of flowers during an afternoon tea, a stereo to provide mood music for a romantic dinner, or barware and drinks for a dinner party that's going to go late into the night. For a traditional look, match the material of your dining table. For a contemporary look, don't worry about matching the wood or the color of your table, but look for similar lines and shapes.

China cabinet: If you have a collection of china dishware, show it off in a china cabinet. In addition to your dishes and glassware, you can use your cabinet to display figurines or other fine collectibles. Choose one the same way you would a buffet.

Wine rack: Adding a wine rack to your dining room can be convenient when you are entertaining, and storage of your wine collection can be a decorative element, too. Wine racks come in many different styles: Some hang on the wall like a wall sculpture, some are integrated into the buffet or china cabinet, and others sit on the buffet. Take into account the size of your collection (or how much of it you want on display) before you choose yours.

Area rug: Ideally, the rug will be large enough that when a dining chair is pulled out far enough to comfortably seat a person, all the chair legs will still be on it. If you choose your dining set first and the rug later, you can measure exactly how large the rug will need to be to do that. If your dining room is carpeted, you don't need an area rug, but layering one over a low pile carpet can help define the area and add style.

Lighting: No dining room is complete without a chandelier or pendant fixture hanging over the table. It's the jewelry of the room. Choose a chandelier with a width that's about half the width of your dining table or slightly larger. Be sure to hang the light fixture so the bottom of it is 28 to 32 inches from the tabletop.

Art: Beautify the walls in your dining room with art. Complement your meal with cuisine art or create a peaceful mood with a serene landscape print.

Shop Dining Room Furniture
Shop Home Decor
Shop All Dining Room
See All Guides
Read More Furniture Guides
Learn More about Dining & Bar Furniture
Published August 22, 2012
Updated February 19, 2015