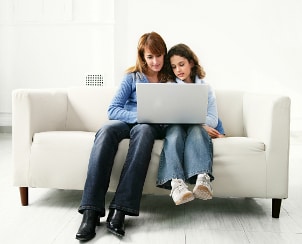 Things You Need:
Digital photos or a scanner
Photo editing program
Word processing or desktop publishing program
Color printer
Photo printer paper
Hole punch
Binder rings
Calendars are a thoughtful holiday gift idea. While there are commercial calendars available in almost any theme imaginable, a personalized calendar using photos of family and friends or other favorite snapshots is a gift idea that the recipient will treasure all year long. If you have a computer, a color printer and some arts and imaging software, you can create budget-friendly photo calendars that are sure to be cherished by everyone on your gift list. Follow these steps to make this gift idea a reality.
Creating Photo Calendars:

Choose your photos. Choose 12 photos to use for your calendars, 13 if you want to use one for the calendar cover. You may want to select those with backgrounds related to the season. For example, use children building a snowman for the month of January and a family photo at the beach for June. You might also use a photo of someone who has a birthday or anniversary during that month. When you have selected all of your photos, make sure you have them in digital format on your computer, either by downloading them from a digital camera or disk or by scanning them onto your computer. Keep all the photos for this project in an easy-to-find location on your computer.

Edit the photos if needed. Look at your selected photos in a full-screen view. The calendar gift idea is only as good as the photos you use. Use photo editing software tools to crop the picture, get rid of red-eye or make other enhancements. You can also add text to the photos, making the calendar even more personal.

Use a calendar template. Open your computer's word processing or desktop publishing program. Most programs contain a calendar template, which is typically accessible by going to the "File" menu, clicking "New" and selecting the template.

Insert a picture into the calendar for each month. Save the calendar after you insert each photo to avoid losing all of your hard work. As you create the calendar, be sure to add notes on special dates, such as birthdays and anniversaries.

Print the calendar on photo printer paper. Be sure to use your printer's double-sided printing option so that the photo for February is on the reverse side of the calendar for January and so on. Some printers require you to manually flip and reinsert the pages, so be sure to follow your specific printer's instructions. Once printed, put the calendar pages in order in a neat stack and punch holes along the top. Use small binder rings, yarn or twine to bind the pages together. Punch another hole in the middle of the top of the photo pages so you can easily hang the calendar.

Buy Arts and Imaging Software
Back to Guides Directory