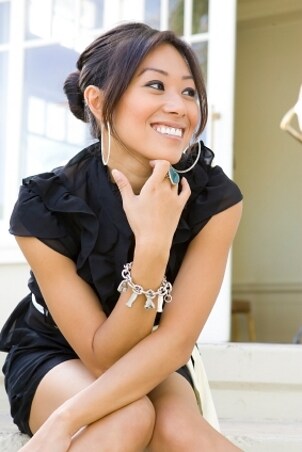 My mother-in-law recently showed me her two beautiful charm bracelets, and I was touched by how personal and sentimental the jewelry pieces were. Charm bracelets have been around for centuries, and they have been trendy for decades. Few fashion and jewelry trends have survived the generations as well as the charm bracelet has. While you can purchase ready-made bracelets with various charms for your jewelry collection, it can be a lot of fun to build your own charm jewelry. Use our tips to choose a bracelet and some jewelry charms that will be worthy of showing off and passing down.
Creating a Charm Bracelet:

Start with the right chain: Jewelry charms can be hung from a variety of bracelet chains, and choosing the best chain for your style is a great way to start your charm jewelry. Thin chains are delicate and feminine while thick chains are more dramatic. Choose a charm chain that will go well with your other pieces of jewelry and reflect your personal tastes. Chains made of gold, silver, platinum, titanium and stainless steel are likely to last a lifetime.

Collect charms from your travels: Bringing treasures home from the beach, the big city or the mountains is thrilling. When you buy charms on vacation or choose charms that represent where you've been, you create a charm bracelet that is truly personal. A piece of jewelry covered in souvenirs will become one of your most prized possessions.

Consider your hobbies: Decorating your charm bracelet with little reminders of what you like to do in your spare time is fun and personal. If you love animals, consider adding horse, dog, cat, turtle, snake and insect charms to your bracelet. If you enjoy sports, shop for golf, basketball, tennis, football and soccer charms. If cooking is your favorite hobby, search for spoon, spatula and pan charms. Hobby charms will make your charm bracelet shine with your personality.

Incorporate your culture: Cultural charms are meaningful and symbolic. If you consider your religion an important part of your heritage or individuality, purchase religious charms for your charm bracelet. If you are an immigrant or a descendant of an immigrant, you can keep your family's culture alive with special cultural charms.

Buy Charm Bracelets
Back to Guides Directory