How to Create a Spa Bathroom at Home
Creating a spa bathroom at home is easier than you think. It's time to treat yourself to decadence every time you step into your bathroom with a luxurious spa-inspired upgrade.
Take all the things you love about going to the spa and bring them home to create a bathroom that is both functional and luxurious. Even if you can't keep a masseuse on staff, you can create a peaceful atmosphere when you thoughtfully choose color themes, features, and details. Updating elements like lighting and fixtures helps create a relaxing mood, and adding details like extra plush towels and gentle scents will help you feel pampered. When you add the luxurious details of a spa to your bathroom, you'll treat yourself to well-deserved indulgence every day of the week.
Watch How to Transform Your Bathroom Into a Spa-Like Retreat
Spa Color Palette Ideas
Your first step to lounging in luxury is choosing a color palette. You have several options for creating a relaxing environment in your bathroom, so choose the colors that make you feel tranquil. Here are a few ideas to get your serene design ideas flowing.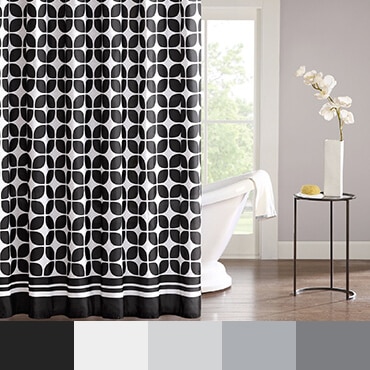 Classic Black & White
This classic color palette gives you a pristine foundation when creating a visually uncluttered space. Black trims and accents used with white tiles, sinks, and tubs can serve as a canvas for many design styles, including Glam, Modern, Hollywood Regency, and more. A timeless black and white colorway will help you clear your mind as you unwind from a busy day.
---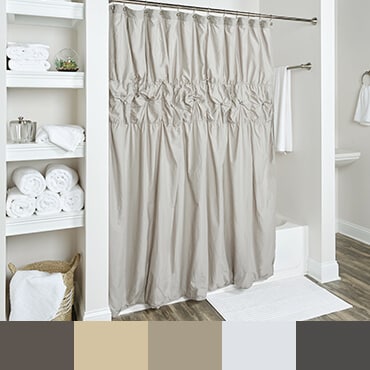 Tranquil Neutral Tones
Use a neutral palette in your space to invite nature into your spa bathroom. Warm, natural shades — from barely cream to dark teak — invite you to relax in the arms of Mother Nature. A neutral palette makes it easy to incorporate wood furniture and accessories — from birch blonde to deep cherry — and bring a rich and welcoming feel to your spa-like experience. Add in saturated green accents to bring the zen of a Japanese garden into your space.
---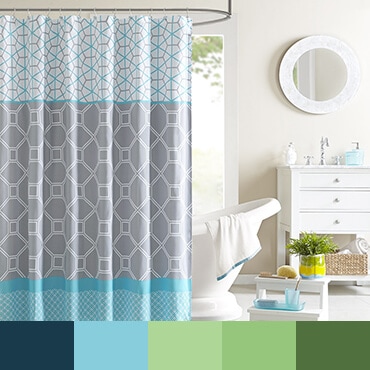 Soothing Blues & Greens
Choose light and opaque shades of blue and green to infuse a feeling of balance, harmony, and serenity into your bathroom. Bring the tranquility of the ocean home with turquoise or sea foam green, calm your mind with cooling arctic blue or mint, or infuse reviving energy into your space with sky blue or aquamarine. Keep your accents white to make these calming colors the star of your soothing space.
Set the Mood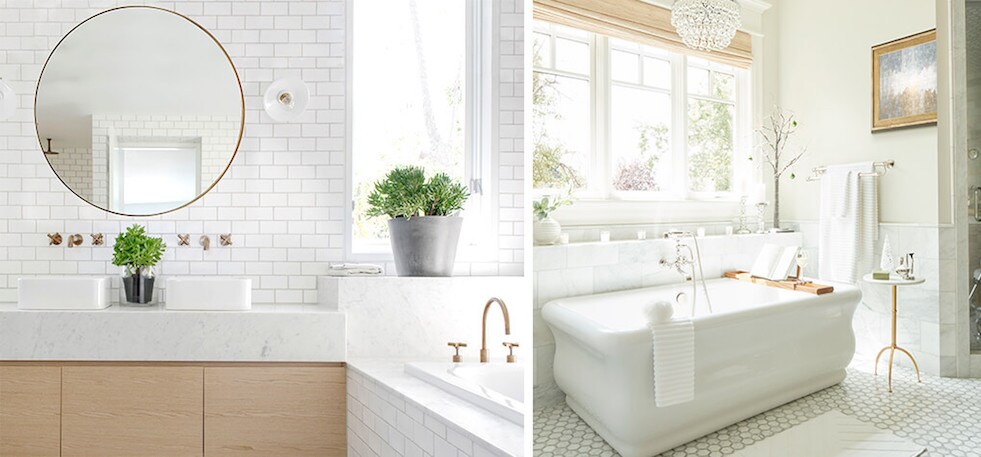 When you begin to design your own spa bathroom, break up your mood creation into four parts: lay a clean base of relaxing color, add a visually warm feeling with lighting, infuse luxury with your bath accessories, and scintillate your senses with your favorite sounds and smells. Taking time to include the little things that make you feel pampered and special will make your bathroom a welcome retreat from the demands of everyday life.
10 Features for Your Perfect Spa Bathroom