by C.D. Crowder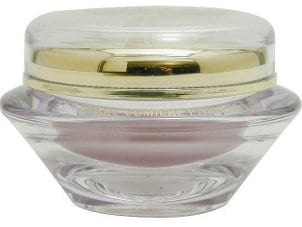 There is a plethora of skin care products on the market today that cater to a wide variety of skin types and treat a myriad of skin conditions. The right skin care products can give you the skin you have always wanted by treating wrinkles, smoothing age spots and preventing acne. In order to get the most out of your beauty products, it is important to choose those that will address your specific skin type and needs. Let this guide help you compare beauty products to find those that will benefit you the most.
Comparing Skin Care Products:

Learn your skin type. Common skin types include combination, oily, dry, sensitive and normal. You may already know what type of skin you have, and it is possible to have more than one type. Pay attention to your skin without products and see if it is naturally dry, oily or has a combination of dry and oily spots. Individuals with all skin types can also have sensitive skin and may have poor reactions to skin care products that contain chemicals and fragrances. Choosing beauty products that cater specifically to your skin type will help you get the most out of your beauty investment.

Decide what you need from skin care products. It is not unreasonable to want your skin care products to make you look amazing. You may have a long list of skin care requests or just a few simple desires. Beauty products can prevent and treat the signs of aging, reduce inflammation, protect skin from the sun, treat and prevent acne, quench dry skin, exfoliate dead skin cells and reduce under-eye imperfections such as dark circles and puffiness. You might choose several skin care products that treat one specific problem or use products that offer different benefits.

Understand ingredients. Most skin care products are clear about their intended benefits, but checking ingredients can still be helpful. For anti-aging results, look for ingredients such as alpha-hydroxy acid, collagen and antioxidants such as vitamin C. Acne-fighting products may contain salicylic acid or benzoyl peroxide and will usually also be oil-free. If you are comparing products at the top of your budget and want to be sure you are making a good investment, you might consider researching specific ingredients to help you make your decision.

Consider sun protection. Skin care products of all kinds are infused with sunscreen, making it easy for busy men and women to keep their skin healthy. Look for moisturizers, creams and makeup with sunscreen for a quick sun-protection solution.

Select skin care products that go well together. You might consider purchasing skin care products from the same brand or line. Many skin care lines will include cleansers, moisturizers, day creams and night creams in the same formulation, and using all of the products can be beneficial. If you choose to use products from different brands, you can still select skin care treatments that are complementary. Select creams and moisturizers with matching antioxidants or vitamins and consider scent when combining products; also, avoid using too many acne treatment products at once. You may find that some products in one skin care line are beneficial, while others are not. Don't be afraid to mix and match products.
Skin Care Tip:

Many individuals with sensitive skin types can benefit from avoiding products with fragrances and dyes. Consider ingredients when shopping for sensitive-skin care products. If you know that fragrances affect you poorly, look for packaging that says "fragrance free."

The content on this site is not intended to substitute for the advice of a qualified physician, pharmacist or other licensed healthcare professional. The products may have additional information and instructions on or inside the packaging that you should carefully read and follow. Contact your healthcare provider immediately if you suspect that you have a medical problem.

Buy Skin Care
Back to Guides Directory