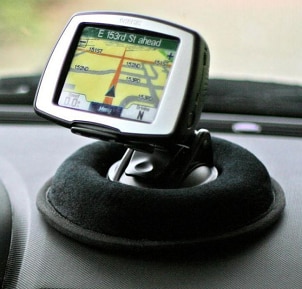 A GPS (short for "Global Positioning System") is a device that connects to a number of satellites to pinpoint your exact location and give you safe and accurate directions to a destination. Although all GPS navigation devices work on the same principle, different models can vary widely in both price and features. Comparison is the best way to decide which GPS will best serve you.
Comparing GPS Systems:

Compare the features. A basic GPS navigates a person from Point "A" to Point "B", while other more expensive models have features such as turn-by-turn navigation, a voice that tells you where and when to turn and search functions that locate amenities like gas stations and restaurants near your route. The number of features a GPS has greatly affects the price, so decide what is worth it to you and what isn't.

Compare the price. Often two GPS units that appear similar can vary in price by $100 or more. With some models you may be paying for additional features while with others you are simply paying for a more popular name brand. Compare the specifications on each model and see which one better fits your needs and if additional features are worth the price.

Compare battery life. Certain GPS models can only operate for two hours on a full battery charge. Others will last around five hours on a full battery charge. You may assume you'll always be using your GPS in a vehicle near a charger, but that doesn't mean the situation won't arise where you won't. Consider how long you need your battery to last.

Compare which features your GPS will allow you to customize. Certain models can download additional content like custom voices to read directions aloud. There are models that can also download things like custom icons and updated maps from the Internet. These will often affect the price, so compare these features before buying a GPS.

Compare the size of the unit. Certain GPS models are designed to be small and compact because some owners use them in a variety of different settings. Other models are bigger and have more features because people use them in just one vehicle. Choose a size that's right for you.

Buy GPS Navigation
Back to Guides Directory