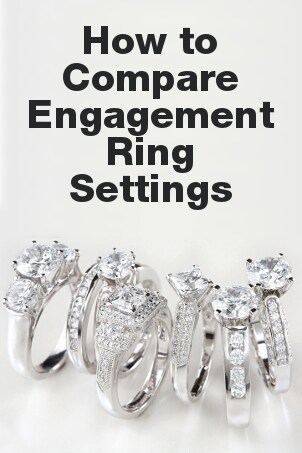 It's a piece of jewelry that you'll wear every day for the rest of your life, so choosing an engagement ring style you love is important. The setting will define the style of the ring as well as determine the diamonds you can select. It's not always easy to narrow down your choices, but familiarizing yourself with the types of settings will help you compare them and select the best engagement ring for your lifestyle and budget.
Comparing Ring Settings:

What Do You Want to Do Next?

Shop Engagement Rings
Shop Bridal Sets
Shop All Wedding Rings
See All Guides
Read More Jewelry Guides
Learn More about Wedding Jewelry