How to Compare Baby Strollers
by April Sanders
Published April 29, 2010 | Updated June 30, 2015
Getting out of the house is essential to a new parent's sanity, and the best strollers will help you do it with ease. Choose the perfect stroller for your lifestyle by comparing a few key features.
Comparing Baby Strollers: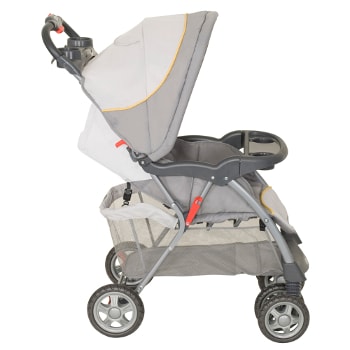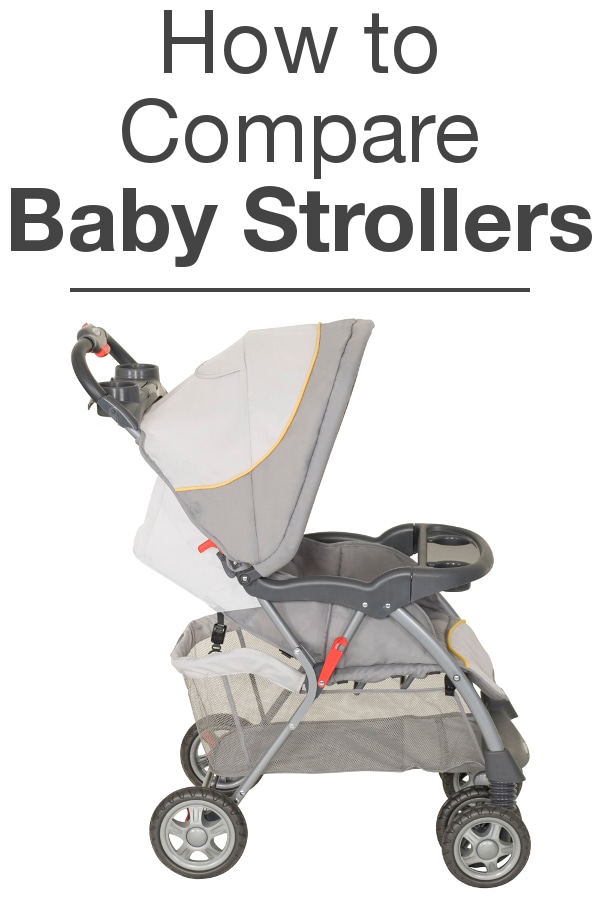 Shop Strollers ▸
Traditional Strollers

These strollers have a basic design with medium-size wheels, usually made of plastic. Choose a traditional stroller if you'll mainly be taking walks where there are paved sidewalks or if you'll be using it indoors. Before you shop, decide which features are most important to you. Perhaps you really need a cup holder that will hold an insulated coffee cup. Maybe a reclining seat is more important for you. Maybe you have an older child, so you would like a stroller with an area in the back for your older child to stand on. Make a list of your most desired features and then see which strollers have those features.

Jogging Strollers

Larger and sturdier than other strollers, these usually have larger, tire-like wheels that can handle a variety of terrains. If running is your preferred type of exercise, then you'll love being able to take your baby out with you for a jog. If both parents will be using it, look for adjustable handlebars, so everyone will be able to run comfortably. All modern jogging strollers will have safety features to keep your baby safe while you run, but some will have more bonus features, like MP3 player speakers and water bottle holders.

Umbrella Strollers

These are usually the most affordable strollers, so they're very popular. Look for features like easy one-handed folding and lightweight construction. These features are particularly important if you are going to be transporting the stroller in your car, a city bus, or taxi. Consider purchasing one baby stroller to keep at home as well as a second stroller to keep in your car. For example, you could keep the heavy jogging stroller at home ready for runs around the neighborhood and a lightweight umbrella stroller in the car for quick trips to the store.

Double and Triple Strollers

If you're expecting twins or triplets, or if you have multiple young children, this is the stroller for you. Double strollers and triple strollers are available in traditional styles (with medium-size plastic wheels) or as jogging strollers (with larger rubber wheels), so you don't have to settle for one or the other just to get more seats. If your children are different ages, make sure the seats will accommodate their different sizes.

Travel Systems

A travel system will include a traditional stroller, a car seat base, and a baby carrier that can attach to the stroller or to the car seat base. This can be an economical way to get all three pieces of baby gear in one. If you plan on using all three of these pieces, then this is a smart purchase to make. As you shop, you'll want to compare the features of all three pieces on different models.
Stroller Shopping Tips:
Higher priced baby strollers will often be higher quality strollers. With strollers and other baby gear, it is usually true that you get what you pay for. Still, there is no need to spend hundreds of dollars on something your baby might not use for very long, such as with infant prams.
Think about the age of your baby and how long you will use the stroller. For example, some folding strollers are made only for toddlers, while other folding strollers have an adjustable seat that can also fit an infant.