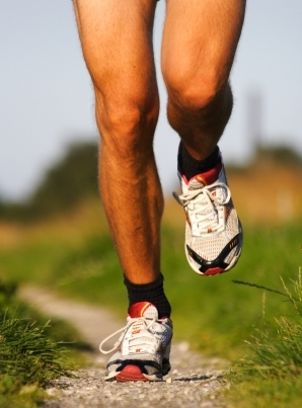 With the large variety of athletic shoes available, it's easy to get lost in the selection. The consequences of choosing the wrong athletic shoes for a given activity include pain and injury, most commonly to the feet, ankles, hips and back. Before buying a pair of men's athletic shoes or women's athletic shoes, it can be helpful to compare them and look for the best features for you. By paying attention to the details, you'll choose the right pair of athletic shoes every time.
Comparing Athletic Shoes:

Look at the function. Match your gym shoes to the activity you've planned. Each type of shoe is created with a specific purpose in mind. Walking shoes cushion the feet in places where the most pressure is exerted during walking. Running shoes cushion in completely different places, since the foot strike is different. Trail running shoes have extra grips that provide traction on unstable ground but catch on hard surfaces. If you plan to do lots of different activities, pick gym shoes that offer comfort and support for both walking and running.

Check for sizing options. Beyond numbers, there are also several widths of athletic shoes to provide a better fit. Narrow, regular, wide and extra wide are common widths available. Make sure that your shoes, especially running shoes, fit well. Ill-fitting athletic shoes can also lead to injuries.

Note additional features. Since not everyone has the same build, there are a variety of choices to enhance comfort. The shoe may provide additional support, more cushioning or extra stability. Walking shoes tend to be simpler shoes because they are meant for low-impact exercise, while hiking shoes have much more traction and heel support. If you run a lot, look for shoes that are designed to handle impact.

Look for opinions. If there are any reviews on the athletic shoes you're considering, read them. Note the description and any awards the shoe was given in the past. Positive reviews are a good indicator that the athletic shoes a good choice. Awards reveal that independent reviewers believed the shoe was better than others on the market.

Buy Women's Athletic Shoes
Buy Men's Athletic Shoes
Back to Guides Directory