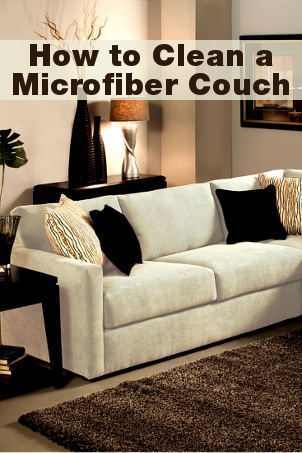 SHOP MICROFIBER COUCHES NOW >>
Because microfiber couches are comfortable, affordable, and widely available, many living rooms have them now. But the more microfiber couches become the seating of choice, the more people are asking "how do I keep it clean?" Microfiber requires some special care, and not every cleaning method works for every piece of furniture. Here is a round-up of links to popular methods for cleaning microfiber couches, so you can compare your couch to others and find the cleaning method that will work for yours.
Before you try any cleaning method, make sure to check your owner's manual or the care instructions tag for warnings. Always test a cleaning method in an inconspicuous area first to check for colorfastness.
5 Ways to Clean Microfiber:


Shop Microfiber Sofas
Shop Sectional Sofas
Shop All Living Room Furniture
See All Guides
Read More Furniture Guides
Learn More about Living Room Furniture
Published May 26, 2010
Updated February 5, 2015