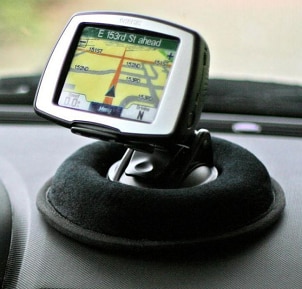 The days of using compasses and asking directions from a gas station attendant are pretty much over. With GPS navigation, you can now navigate to almost any place on Earth with the help of a "global positioning system." Here is some useful information about picking out the best portable GPS navigator for you.
Choosing GPS Navigation:

Decide your usage. There are multiple uses and multiple categories of GPS navigators. A portable GPS can be used by backpackers trekking into vast open territories and wilderness areas, where navigation can be difficult. A GPS navigator is useful if you are on the open water, far from shore, or reading tidal charts and navigating shorelines. If you do a lot of traveling in unfamiliar cities, a portable GPS navigator can get you from point A to point B. You should determine whether you will need a portable GPS navigator to use when you're on foot or a dash-mounted GPS navigator for you vehicle.

Explore core features. A portable GPS is typically programmed to navigate most of the streets, terrain or waterways in North America. Some GPS navigators might require you to download more information for locations outside of the United States. Keep in mind that your GPS navigator needs to have versatile mapping functions that can display your location and other various locations on a map. Here are some other features to consider when choosing a portable GPS:

The more waypoints (geographic locations that a GPS uses as markers), the more precise your directions will be. Your GPS navigator should be capable of at least 100 waypoints.

Choose a GPS navigator that can store multiple routes.

Make sure the portable GPS is capable of using UTM grid data maps or local grid maps and the common data used worldwide.

Make sure that the battery life will operate your portable GPS for the length of time that you need, and remember to always carry additional or replacement batteries.

Check the size of any portable GPS navigator and its carrying case to make sure that you can easily fit it in your pocket or pack.

Add extras. You may want to get some extras that come with your portable GPS. Games, wireless Internet connections and even phone service is not at all uncommon with the portable GPS navigator units. These extras can be useful for relieving boredom and helpful for looking up important information on the go or contacting someone in case of an emergency.

Choose your GPS. GPS navigator technology will revolutionize how you navigate your world. A GPS navigator with the right features will make sure you have critical information wherever you happen to be.

Buy GPS Navigation
Back to Guides Directory