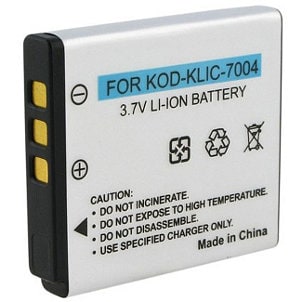 Things You Need:
Digital camera
Digital camera manual
Your old battery
Digital cameras have quickly replaced film cameras as the device of choice to preserve memorable moments and stunning images. With memory cards replacing film, there's no need to carry and store multiple film canisters. You can frame and review your digital photos using an LCD view screen, which means no more waiting to see how your shots turn out. All these features use a lot of power, though. So, with digital cameras comes the question of what type of replacement camera battery to buy. If you need battery power that lasts or you want a back-up battery just in case, you need to know how to find the right battery for your digital camera. Follow the steps to select the best replacement battery for you.
Choosing a Replacement Battery:

Read your user manual. Check the user manual that came with your digital camera for information on the battery as well as the make and model of camera. A digital camera battery will most likely have an individual model or product number. Don't just trust the name of the digital camera, because the manufacturer may have changed battery types in between models. You can find an exact replacement using the battery product number or a similar battery compatible with the model number of the digital camera.

Check the specifications. Look for information in the product description. It's usually a good idea to find multiple batteries to compare. Things to look for include the time required to charge, battery life-span and warranty information. Check the "mAh" (Milliamp Hour) value also: This value is a measure of how much power the battery will hold. The higher the mAh value, the longer the battery will last and the more digital photos you can take with your digital camera.

Choose your battery. Choose an appropriate replacement battery for your digital camera. If you need a new charger, order it with the battery to ensure you get a compatible set.
Digital Camera Battery Tips:

Take the batteries out of you digital camera when not in use. Even if the camera is not on, your digital camera is still pulling power out of the batteries. They will last longer if you take them out.

Using your camera to look through your digital photos drains the battery. Transfer them to your computer and save the battery power for taking digital photos.

Buy Camera Batteries
Back to Guides Directory