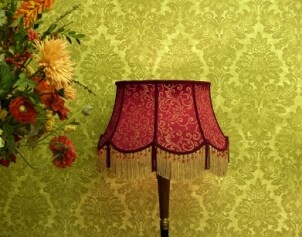 Lighting adds so much to a living space. If the lighting in your home is missing something, think about adding floor lamps to your lighting design. Pole floor lamp lighting is ideal for living rooms, dens, bedrooms and home offices because it provides task lighting as well as ambient lighting. Floor lamps are also convenient because they take up a minimal amount of space and add a sleek design element that can be integrated into almost any room. Pole floor lamps come in colors and finishes that fit with any home decor.
Choosing Floor Lamps:

Evaluate your needs. An arrangement of two or three pole floor lamps behind a sofa can create ambient lighting and function as a design element. If you need task lighting only, choose reading lamps with shades that will angle the light toward furniture or workspaces. If you need accent or overall lighting, perhaps in an office, choose torchiere lamps with halogen bulbs. The upward-facing shade will direct the light to the ceiling, which will reflect the light, brightening the entire room.

Choose a style. Pick a lamp style to suit the room's decor. There are many styles to complement or add stylish contrast to any decor. Floor lamps also come in a variety of colors that will blend into a room if you want to keep your decor simple.

Choose a finish. Match the lamp finish to other accents in the room. For example, if you have brass accents on your furniture and your other lamps are brass, choose a pole lamp with a brass finish as well.
Floor Lamp Warnings and Tips:

Never use a light bulb with a higher wattage than recommended by the lamp manufacturer; it's a fire hazard. Also, be sure that the circumference of your light bulb isn't larger than the lamp shade.

Proportion is important. Choose a floor lamp that won't overwhelm a small space or fade into the background of a large room.

If your room is open and airy with high ceilings, you might want to incorporate more than one pole lamp into your design.

Buy Floor Lamps
Back to Guides Directory