Welcoming a new addition to the family is always an exciting time, but there are many things to prepare before bringing your little one home. One of the most important to-do's is ensuring that your nursery is fully furnished and put together.
There are many things to consider when choosing your nursery furniture: What theme should this room have? What brand of furniture should I buy? Should I look for second-hand furniture?
Typically your baby crib will be the focus of this room, and it's also the place where your baby will spend a good majority of time during the first three years of his or her life. We've put together some tips to help you decide which type of crib is right for you and your family.
What to Look for When Choosing a Crib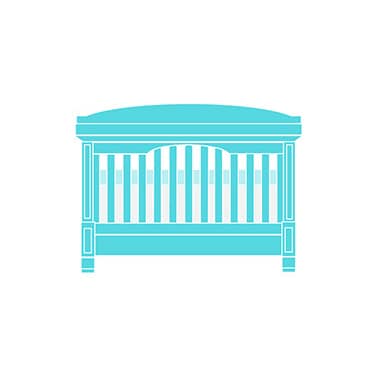 Crib Style
The choices are endless when choosing which style of crib you want for your nursery. Gone are the days of the standard, boring crib that filled every nursery on the block. You can now infuse your personal taste into the style of your baby's room. Whether you choose the sleek, clean lines of modern style or go ultra-retro with a mid-century modern look, your nursery should coordinate with the look and feel of the rest of your home. Classic and traditional cribs are perfect for the family who wants a timeless look that isn't too trendy.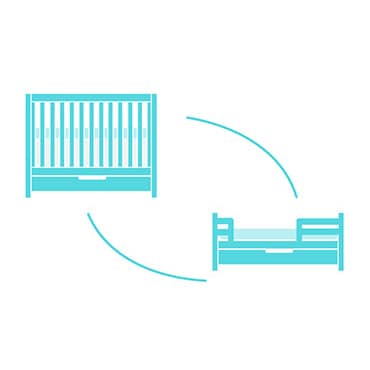 Convertible Cribs
Another way to stretch your dollar is to purchase a convertible crib. These days, many cribs are able to convert into a toddler bed or have the option to become a headboard for a full-size bed. Convertible cribs are more stylish and sophisticated than traditional baby cribs, so your child can feel more grown-up as they get bigger.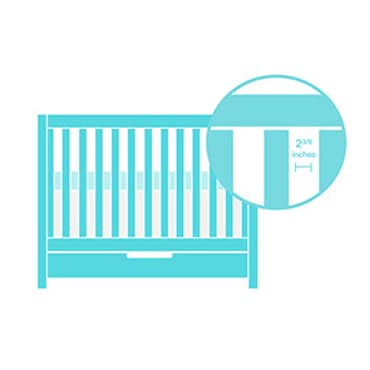 Slat Spacing
When looking for a crib, keep a close eye on the spacing between the slats. Make sure the spacing is no more than 2 3/8 inches apart - about the size of a soda can. If the spacing of the slats is too far apart, your baby could become stuck or slide out of the crib.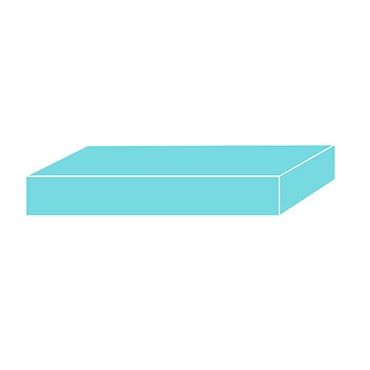 Crib Mattress
It's important to have the right fit when choosing a mattress for your baby crib. The standard size of a baby mattress is 51 3/4 inches by 27 3/4 inches. For the safest sleep possible, your crib mattress should fit snugly into the crib frame. If you can fit more than two fingers between the mattress and the frame, your mattress is too small. If the fit is incorrect, there's a risk of your child's head or body being caught between the frame and the mattress. A firm, foam mattress tends to be the best option for your baby crib. The density of this type of mattress will provide the extra support needed for your newborn.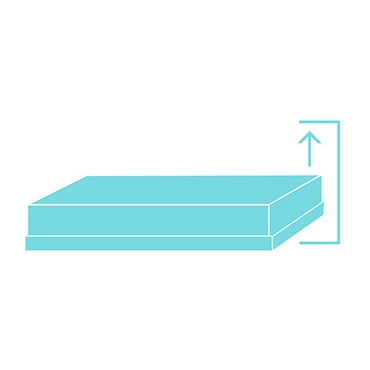 Adjustable Mattress Option
A crib that includes an adjustable mattress feature will allow you to you raise and lower your baby's mattress as they grow. For newborns, keeping the mattress raised will make it easier to take them in and out of the crib. As your child becomes more mobile and begins pulling themselves up, it's important to lower the mattress even further to keep them from accidentally falling out.
What is a Baby Bassinet and Do You Need One?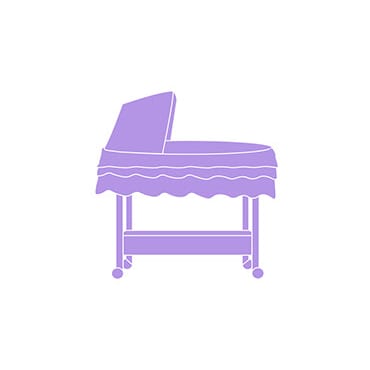 Baby Bassinet
A lot of new parents will purchase a baby bassinet before they transition to a crib. A bassinet is a smaller, portable version of a crib. Bassinets are ideal for parents that wish to keep their baby close during the first few months. It can be placed by the side of the bed, making midnight feedings easier. Many bassinets come with storage space below to keep essentials at hand. Additionally, bassinets have wheels, which means you can keep sleeping newborns close while getting caught up on chores.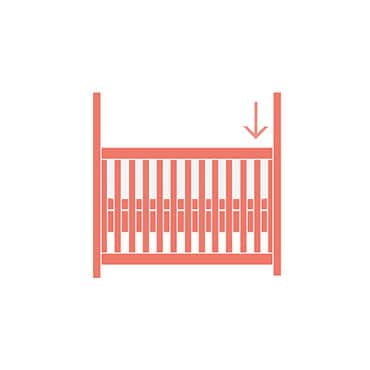 Drop Side Cribs
Steer clear of drop side cribs, as they pose one of the biggest safety hazards to babies. Although the movable railings may seem like a good idea in theory, they actually cause more harm than good. Between 2000 and 2010, at least 32 infants died when the drop side of the crib became loose, causing the infants to suffocate between the drop side and the crib mattress. As of 2011, the Consumer Product Safety Commission (CPSC) announced new safety standards that banned the sale of drop side cribs.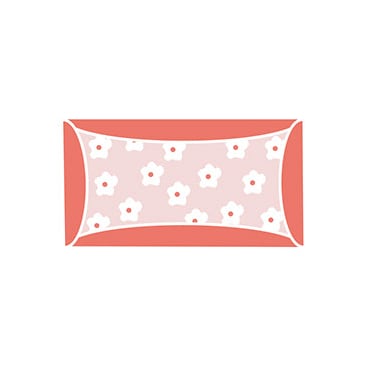 Crib Bumpers
For many years crib bumpers were viewed as not only a way to decorate the inside of cribs, but as a way to prevent infant injuries. However, in a 2011 study, the American Academy of Pediatrics found that bumpers posed a risk of SIDS. Crib bumpers are still included in crib bedding sets, so be sure to avoid these if possible.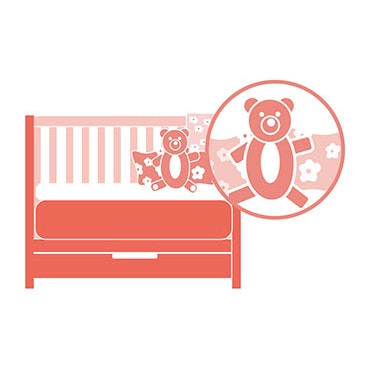 Unnecessary Decorative Decor & Crib Clutter
Before you go over the top with making your little girl's bed fit for a princess, make sure everything on the crib is an absolute must. Unnecessary decorative decor could pose a choking hazard if not secured correctly. Crib clutter is also a major threat to your newborn baby. Although it may look cute and create more of a personal touch, decorating the inside of a crib is unnecessary and potentially harmful. Also keep your baby's crib clear of blankets, pillows, and stuffed animals as those types of items pose suffocation hazards. If you're worried about your baby getting cold, keep them layered with clothing and a swaddling blanket.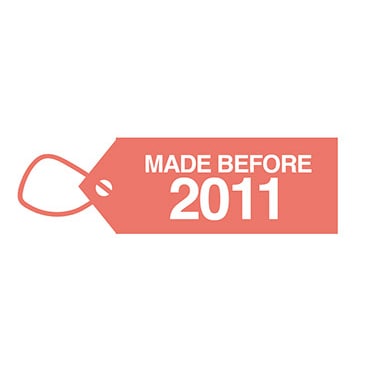 Crib Age
Cribs have been around for decades and bassinets have been around even longer. Before accepting a secondhand crib, it's important to know what year it was made. Anything made before 2011 should be considered a no-go. As much as you may want to use something that's been passed down from generation to generation, it can be extremely unsafe. An older crib may contain lead paint, splintering wood, discontinued features, or slats that are too far apart.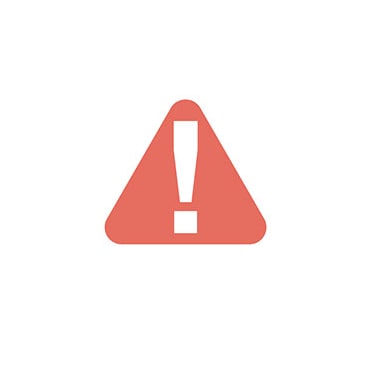 Product Recalls
If you purchase a brand new crib, it should be up to date on safety standards. However, if you plan on using an older crib, get the make and model details and do your research to ensure it hasn't been recalled. Millions of baby products have been recalled for various hazard issues, so it is vital to your baby's safety to ensure your crib complies with safety standards.
Elise has years of experience being a caretaker and playing the role of big sister to three younger siblings. She understands the importance of safety, and more importantly, baby furniture safety. In her free time Elise enjoys getting outdoors and doing at-home renovations.